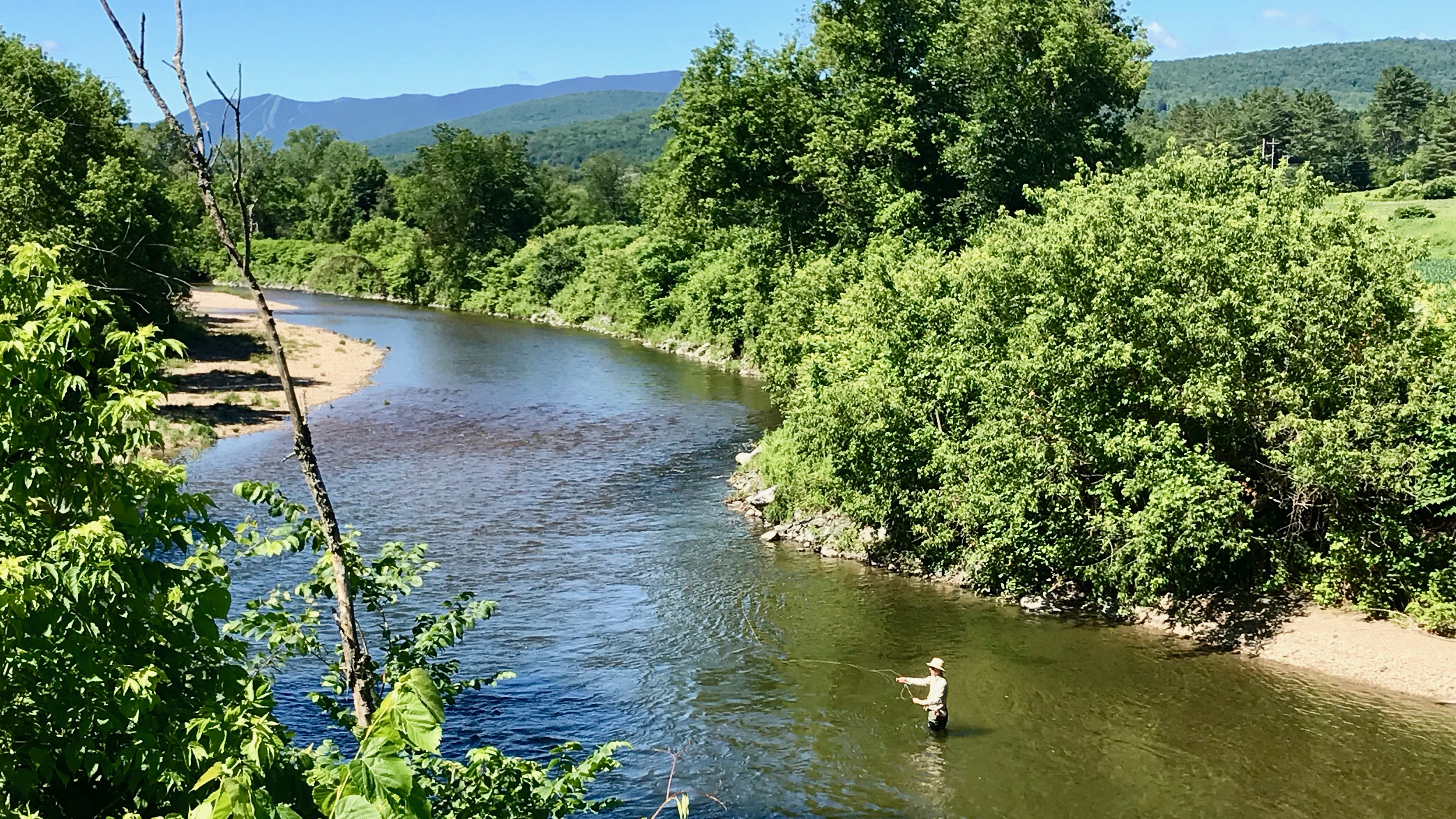 August 31, 2019
As I am in my sixty-fifth year, I have begun to enjoy the fruits of my labor and have semi-retired. In Vermont, that means I only have seven sources of income this year. Of course, I am not really idle, managing one remaining sidewalk project as Municipal Project Manager. I also teach skiing in the winter, coach high school golf in the fall, and guide hikers, snowshoers and skiers throughout the year. I am also substitute teaching in our local public schools, and enjoy writing in support of youth music education in the summer. I continue to be a very active volunteer, maintaining the Hemlock Hill Trail, serving on two transportation advisory committees, and serving on the board of a newly formed local non-profit recreation organization, the Mad River Valley Backcountry Coalition. As you might guess, these are all mission-driven activities dedicated to making my world, and the world of the family and friends that I love, a better place.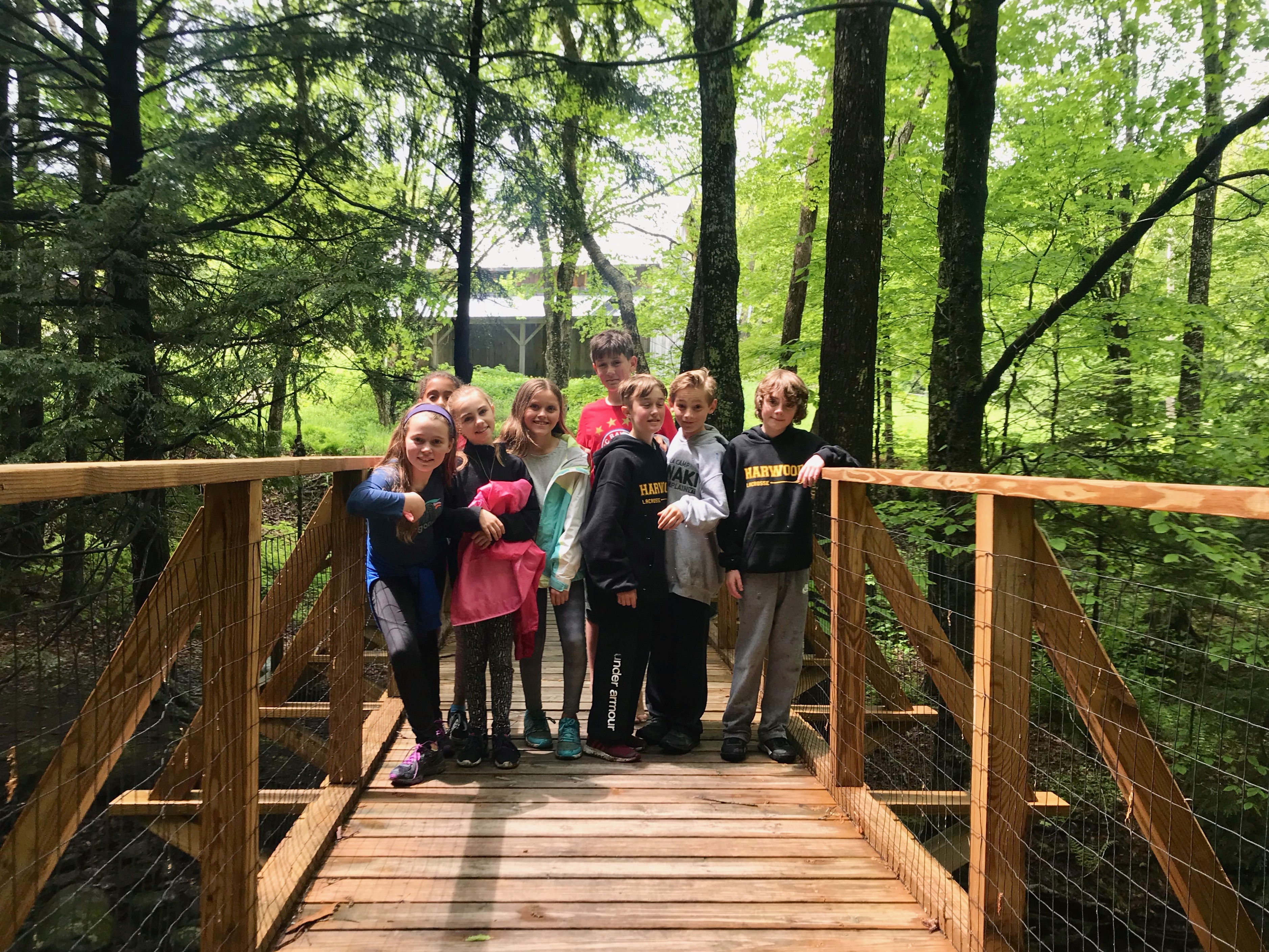 My world is known as the Mad River Valley, a geologically bound community nestled in the bosom of Vermont. We call it The Valley, with the Green Mountains on the west and the Northfield Range on the east (aka the East Ridge), our community is defined geographically by the watershed of the Mad River. Though I am not a local in Vermont terms, my 25-year residency has provided me with a sense of place and belonging here, that I now call the Valley my hometown. Everyone from elsewhere has a great story about how they discovered the Valley and how they managed to move here and eke out a living. My story is one of running away from the fast lane, commercialism, and chaos of modern suburban/urban living, and running towards a place where the pace and scale are more conducive to my lifestyle. At 40, I found The Valley, moved here and began the labors of love and community.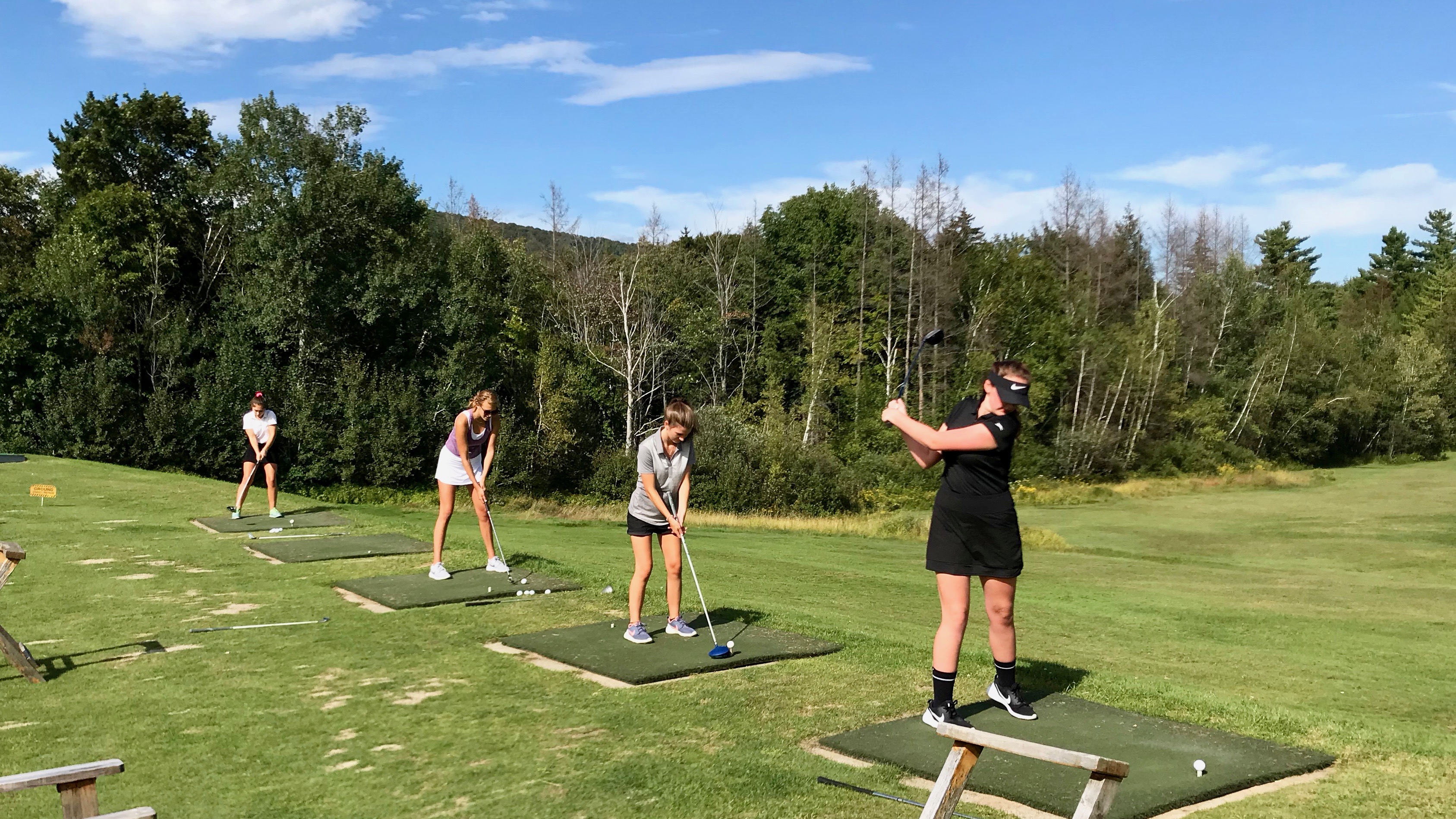 Now happily enjoying the fruits of my labor, I am also enjoying the many fruits of The Valley ­– outdoor recreation, local foods, great locally brewed and distilled beverages, and fantastic friendships. I am also very lucky to be living near most of my family, yes including two grandkids. They say 60 is the new 40. That is true here, but alas, nine is also the new midnight. During the day, there are many amazing opportunities to get outdoors and have some adventure, work up an appetite and get tired out. I have had several moments of pride in recent years enjoying the many accomplishments in making our community more walker-friendly and recreationally vital. Having worked on many sidewalk, bike path and greenway projects that have become reality, I now spend my time enjoying the fruits of my labor as a regular on them – one of the fine fruits of the Valley. Wintertime activities include teaching and skiing at Sugarbush Resort and Mad River Glen ski areas as well as in the surrounding backcountry. I count the number of kids that I have taught to ski, or made to be a better skier, in the thousands over the past 25 years. This is my best work. There are many fruits of my labor now giving the same effort teaching others.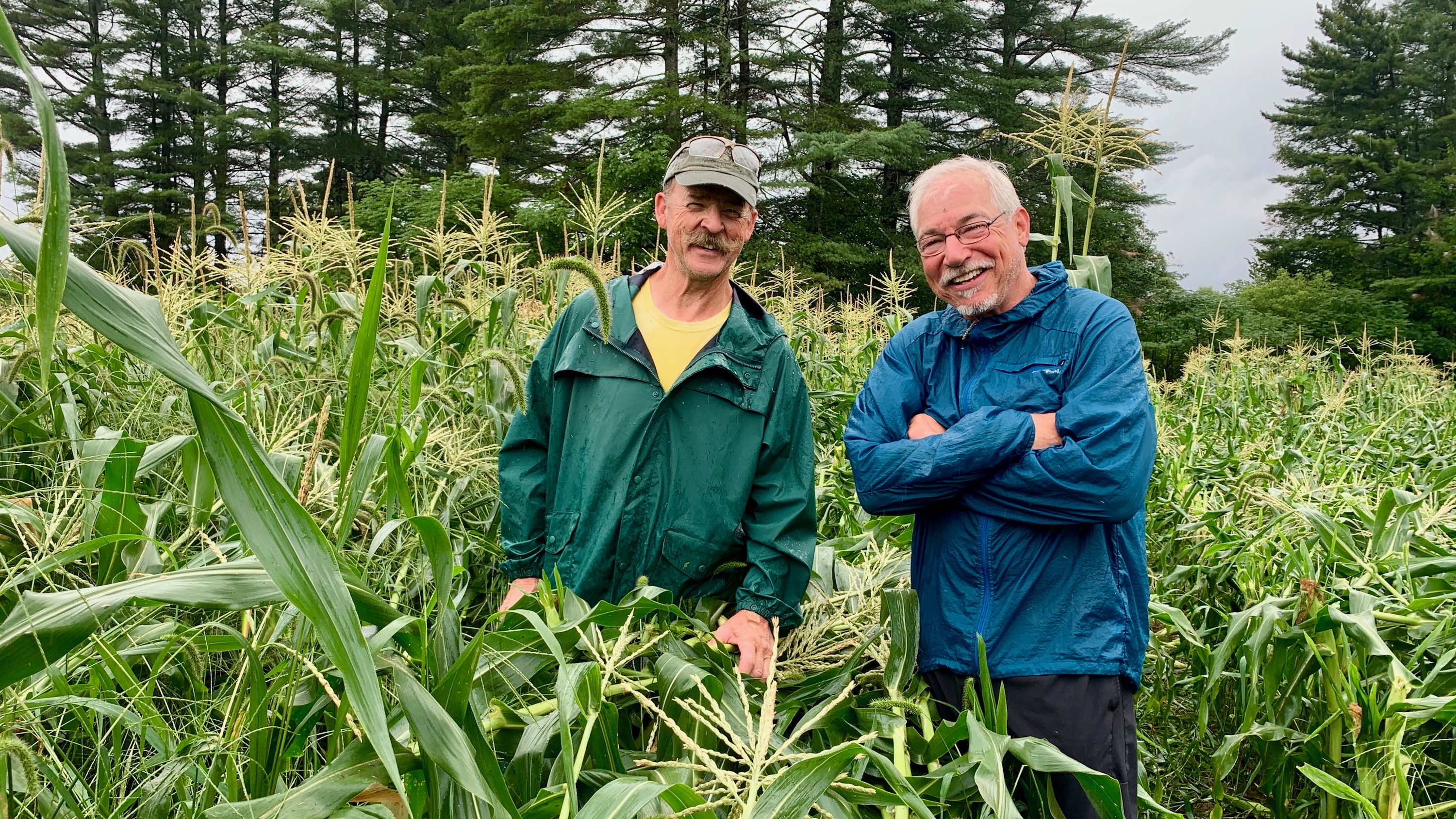 Equally rewarding to me has been the growth of locally grown, raised, and produced foods that I enjoy. Fruits, vegetables and meats are all plentiful from the many fine small, family run farms in The Valley. Heartshorn, Neill, Gaylord, Turner, are all family farms that have been in The Valley for generations. These are the locals that have transformed their farms to contribute to one of the most robust local food communities that you will find, and some of the hardest working people that I know. The Localvore movement over the past several years is a tale of many individuals who helped shape the advocacy and policies to promote farm-to-table and the ethic of buying local foods and supporting local farmers, to great effect. We have a very popular Farmers Market on Saturday, the Mad River Valley Food Hub and Mad River Taste Place, a local family-owned IGA – Mehuron's Market, and several farm stands along Route 100. Cabot Creamery Cooperative, makers of Seriously Sharp Cheddar, my daily cheese, is headquartered in our humble community. These, and our new game-changing local brewery – Lawson's Finest Liquids, and the many fine restaurants that serve locally-produced foods beverages are testaments to the hard work of so many Valleyites including me, one of their best customers. Truly enjoying the fruits of the Valley here.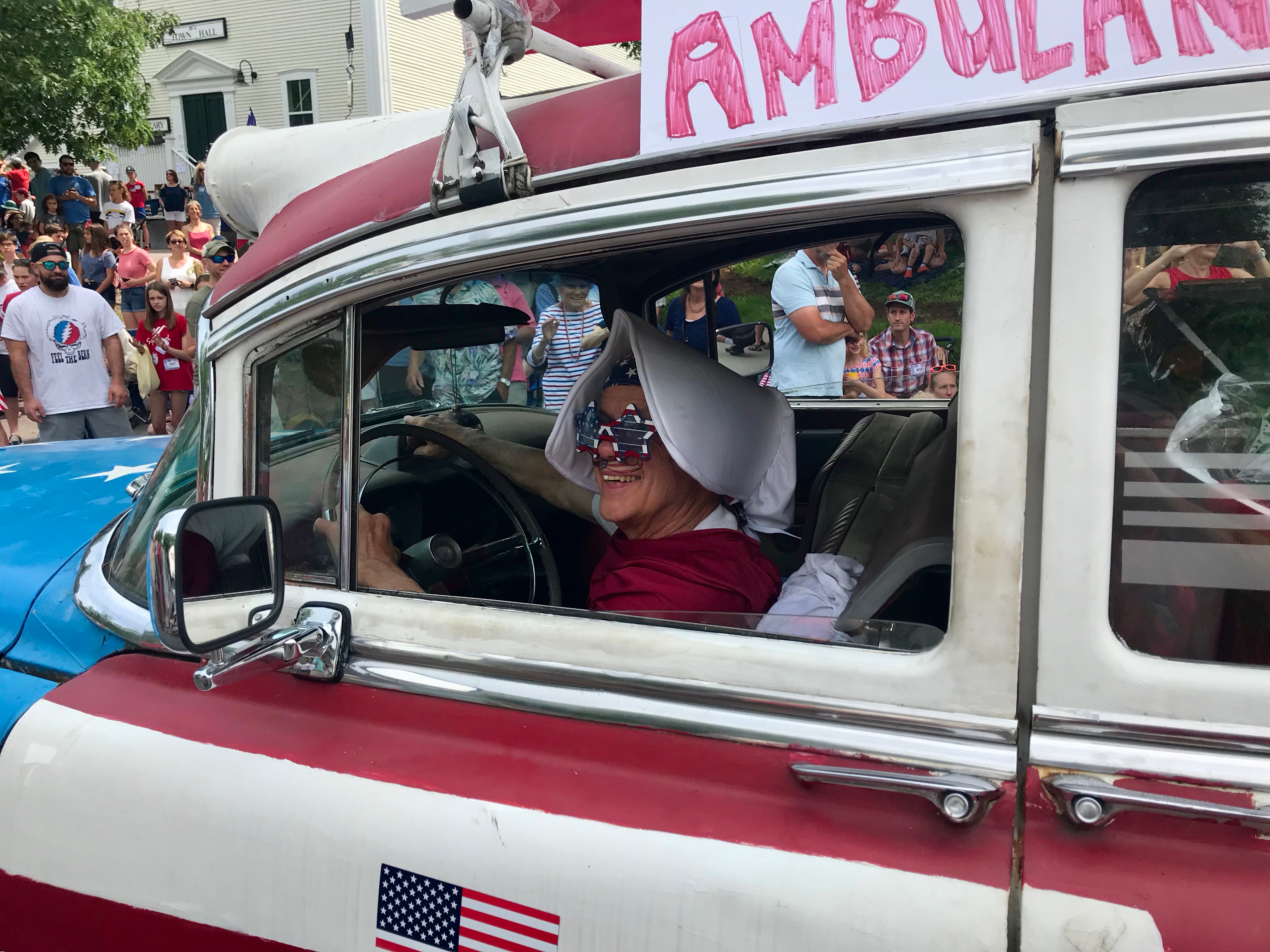 Of course, all of these positive attributes are not relevant unless one engages with others within the community in sharing these fruits. I like to say that we all get to know each other because there are only two roads ­– Routes 100 and 17. Another aspect being the many social events that take place in the Mad River Valley. In addition to the fine recreational activities, there is a local music scene that entertains locals and visitors with gigs and events just about all week long, all year long. There is not one successful fundraising event or celebration that does not include food and music. The 4th of July is an outrageous demonstration of creative independence. Here is where friendships are made and friends enjoy their companionship sharing in the friut. Because the Valley is a very welcoming community, I never fail to attend an event or social gathering place without meeting someone I know, and someone new and very interesting from afar. This is a place where eye contact, a friendly smile, and a welcoming hello are the standard, no matter where someone is from or what they look like.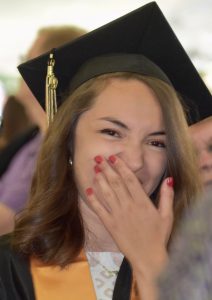 Then there is family. Oh how rewarding it has been for me to raise daughter number three, here and watch so many others grow and flourish. I am blessed to have many family members within 3 miles of my home in this wonderful community including two grandchildren from daughter number one, who moved here with me at 16. These are the fruits that I am most proud of. I have had the pleasure of witnessing our community's whole-village approach to nurturing our younger members with great schools, sports clubs, scouting, our local libraries, and more. It is a pleasure to see them enjoy a rite of summertime, jumping off the Great Eddy covered bridge. Recently, I began substitute teaching and have experienced the value of our small schools. Each of the four towns within The Valley has a small elementary school with small-sized classes where personal attention by very talented and dedicated teachers is abundant. With collaboration among the small staff and mentoring from older students, everyone knows everyone, sort of like the old one room schoolhouse. The middle and high schools are also right-sized and equally nurturing, with 21st Century academics and a strong emphasis on non-contact sports, and award-winning arts and music programs. Being that our community is highly reliant on the recreation and creative economic sectors, these are strong attributes. I am also very grateful to have the privilege of being assistant coach of the high school golf team.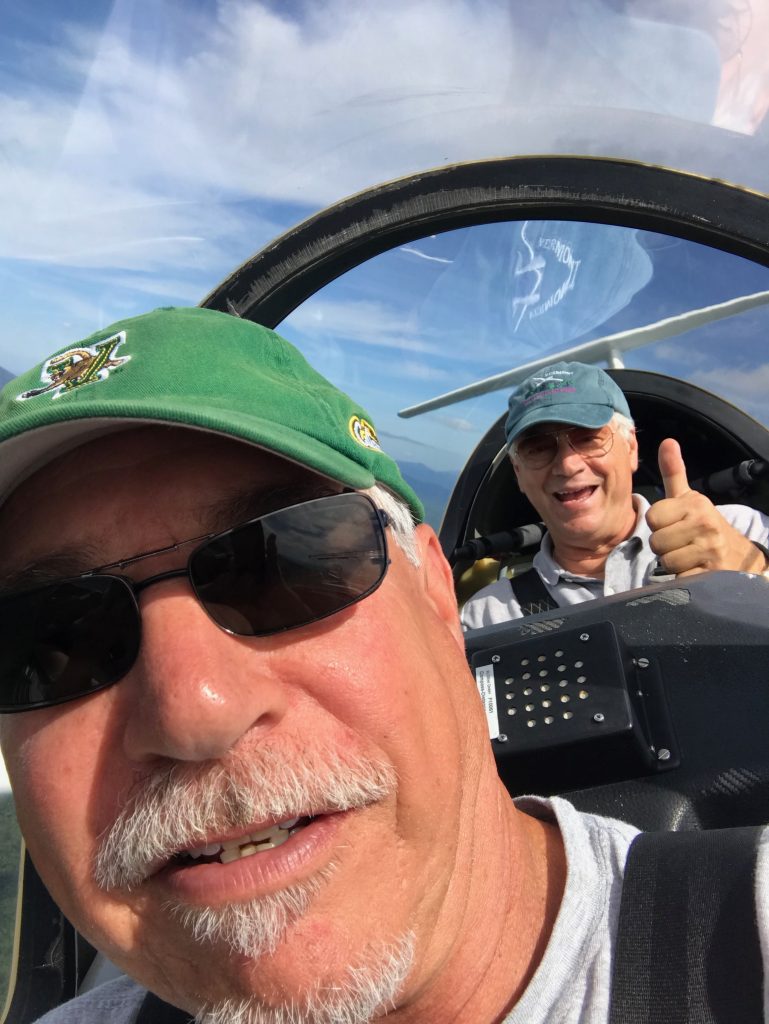 With my final kid at college at the University of Vermont, I now have the chance to reflect and enjoy the fruits of my labor. How fortuitous that I chose The Valley as my home 25 years ago. This week I coached golf at the Sugarbush Resort Golf Club and flew in a glider plane at the Sugarbush Soaring at our Valley airport, piloted by my friend Johann who was visiting from Michigan. I hiked to the summit of Mad River Glen, ran four miles on the Mad River Path, and enjoyed many fine meals with friends and family at several of our great dining locations. While traversing the Valley from town to town, I observed people enjoying the new sidewalks, paths and trails that I worked hard to help make a reality. My social calendar is filled with many great things to do and events to enjoy including running in the Mad Dash, a community foot race that was envisioned and planned in my living room 24 years ago. This annual event is one of the juiciest fruits of my labor and of The Valley. Come out and run it with me on October 13.
Meanwhile, I will keep you posted with more occasional musings from along the Mill Brook.
Kevin