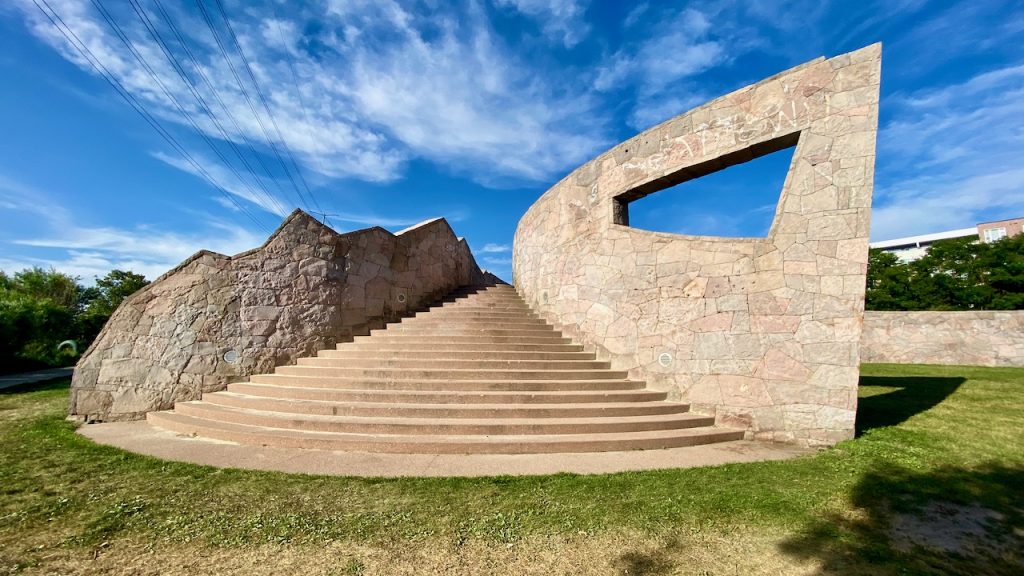 July 16, 2023 3:00 pm – Downtown Denver
My return of the rental car took a hybrid route of major highways and county roads across the flat upper plains past the watered cornfields. Water isn't the only thing extracted around here. Several well-heads and storage tanks are evidence of significant hydro-fracking for fossil fuels. One wonders about the air quality of the communities and schools clustered adjacent to these activities that require unknown types and quantities of chemicals for farming and drilling. Oh, the price we are willing to pay to support our foolish habits, like jet and driving all over the country to watch drum corps.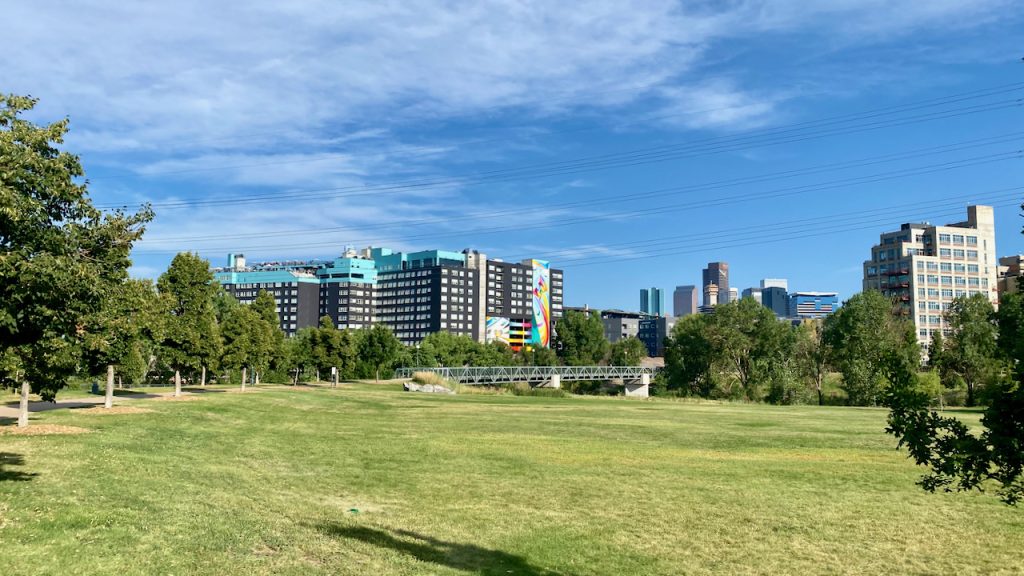 I am in a comfortable park with green space and trees for shade. A shady picnic table lends itself to this convenient break on my urban walk. I am in downtown Denver to kill some time before my red-eye flight home. The Mad River Valley was once again spared from more potential flooding. Predicted to go to 9.5 feet, the Mad stayed below seven as the rainstorms split and diverted north and south of us. The weather here today has been hot and sunny with a nice breeze. It is tolerable in the shade but quite hot on the urban sunny side of the streets. I took the A-train from the airport for a free ride.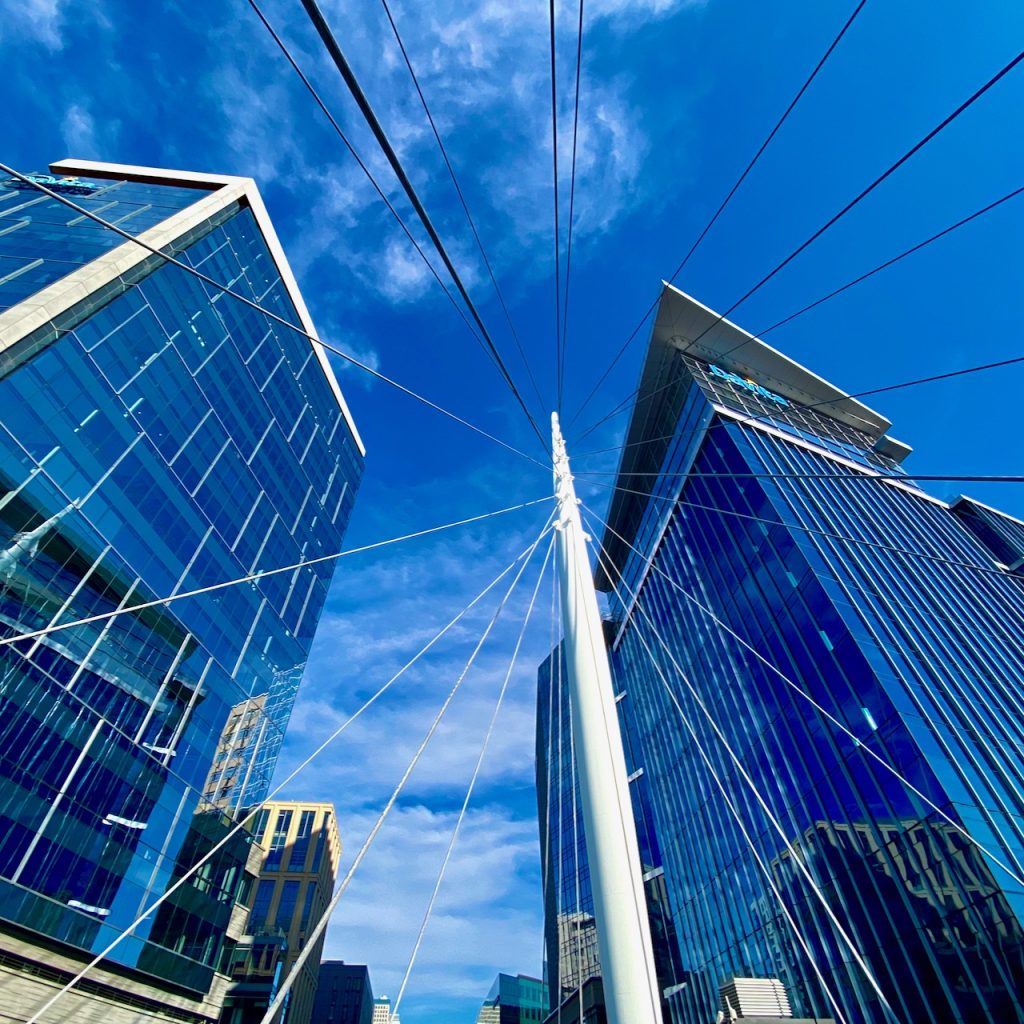 7:00 pm Wynkoop Brew Pub
I'm sitting at the bar at Wynkoop Brewing Company, Denver. The claim is Colorado's first brewpub. The Fuzzy Little Headbutts Imperial IPA is the staff favorite, my choice. I earned my beers with a long urban hike around downtown and the park along the South Platte River. My feet are dog-tired from all the hard surfaces. I hope I don't cramp up on the plane tonight. My thirst is equal in intensity. This is going down too fast. While on my urban walk, I encountered some drum corps kids. They are easy to spot in the crowd of thousands milling around downtown. The young, tanned, fit, handsome, and beautiful American kids hang together in groups. I hazarded to ask one such group if they were in Boston, and they replied, "No, the Blue Devils." I congratulated them and told them to keep pushing because I know Boston will. I know they will, too.
Later in the walk, a group of Boston kids recognized my whale-emblazoned t-shirt and stopped me to ask if I was from Boston. Tuba, mellophone, trumpet, and guard were represented in the pack. Their broad smiles indicated they were enjoying their day off and urban adventure. The Colorado Rockies played the New York Yankees today. The mood is joyous in the streets. The Rockies won, yet Yankee fans abound based on the highly recognizable historic logo I see everywhere today.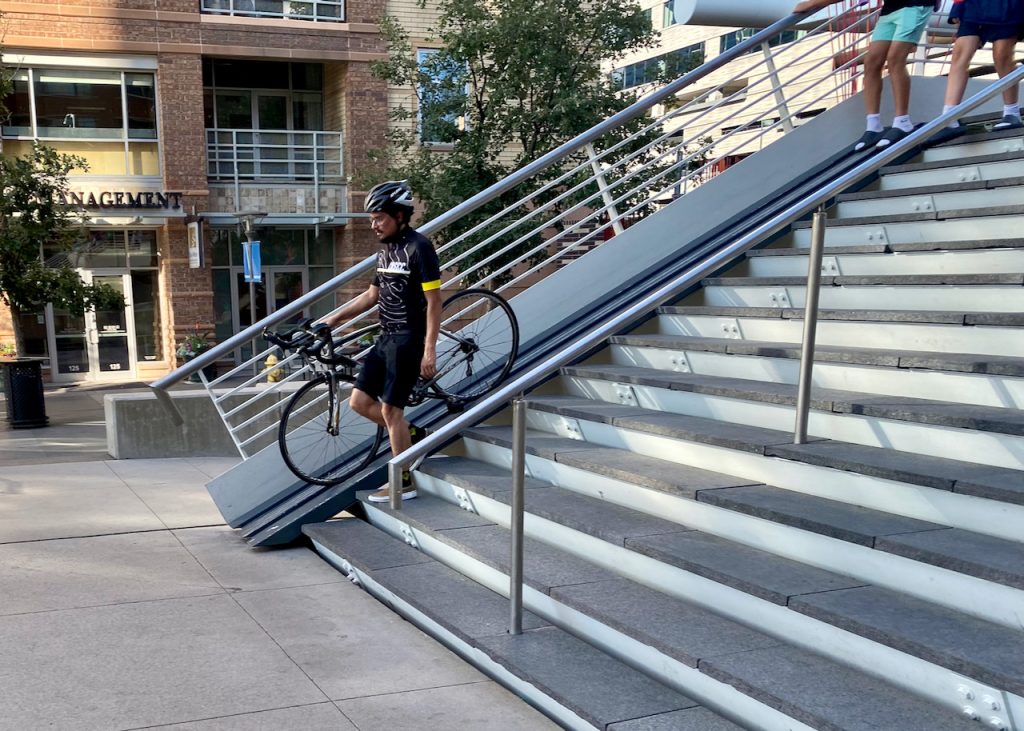 Halfway through my second pour, I feel the bliss and gratefulness of the past two days at Colorado High. The energy of drum corps, high elevation, a real day off from teaching, and any major responsibility other than catching a train and getting to my gate on time all contribute to my merriment. Time to settle up with the friendly bartender and head out to enjoy the evening coolness that has now descended on the town. I will catch up while on the train back to the airport, at the gate, or wherever the opportunity next presents itself.
9:00 pm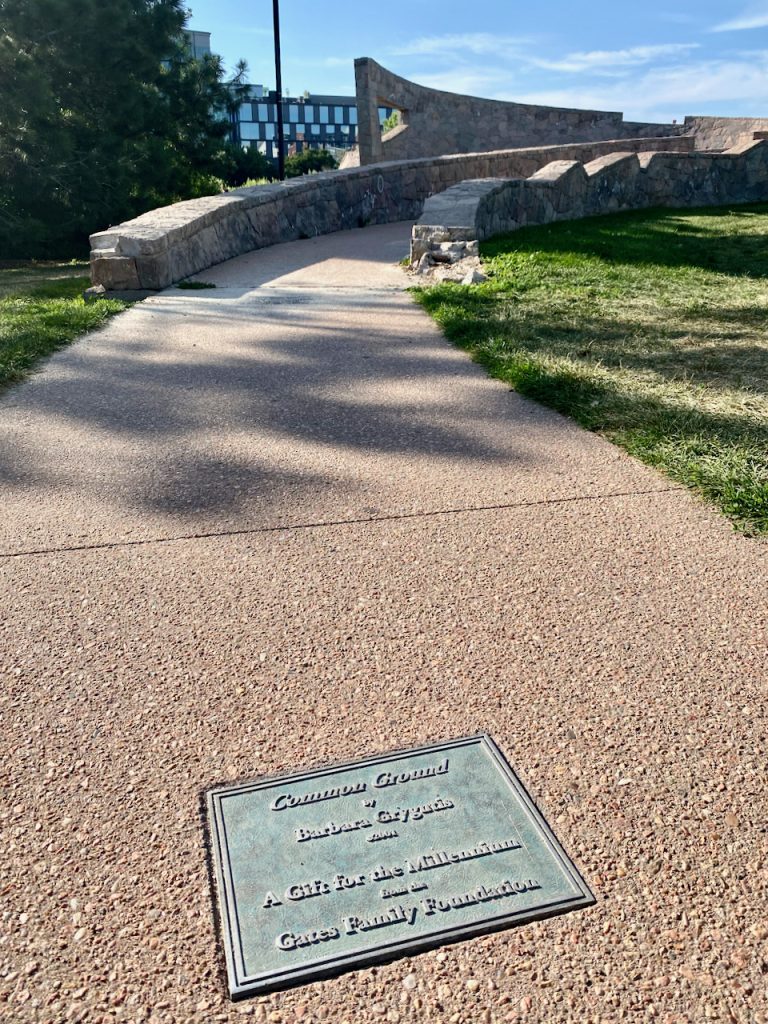 I'm back on the A train to return to the airport for the red-eye. My urban adventure downtown was a success, except for the wild goose chase looking for the mysterious piano bar. Oh well, it was another excellent exercise walking an additional eight blocks out and back to Union Station with a full pack only to find a boarded-up joint. I like to travel light. Hikers on the Long Trail that wends along the spine of the Green Mountains carry thirty-five pounds or more. My pack is less than twenty. However, I will find a bar in the airport to have that third beer I earned. I did not run into any more drum corps folks, but it was an extravagant people-watching experience. One sole was sitting in the shade on his skateboard at a corner, looking down, holding a sign that read: Shit Happens. There go I but for the grace of my great parents, patient teachers, and inspiring coaches and instructors. As you can read, my downtime today was interspersed with frequent missives and musings. Please take care. I'm heading home to help those in need. My drum corps fix sated for now. The train ride is smooth. Everyone onboard looks as tired as I am after a long hard, hot day in Denver. I have yet to hear from home. "No news is good news.", my mom always said.