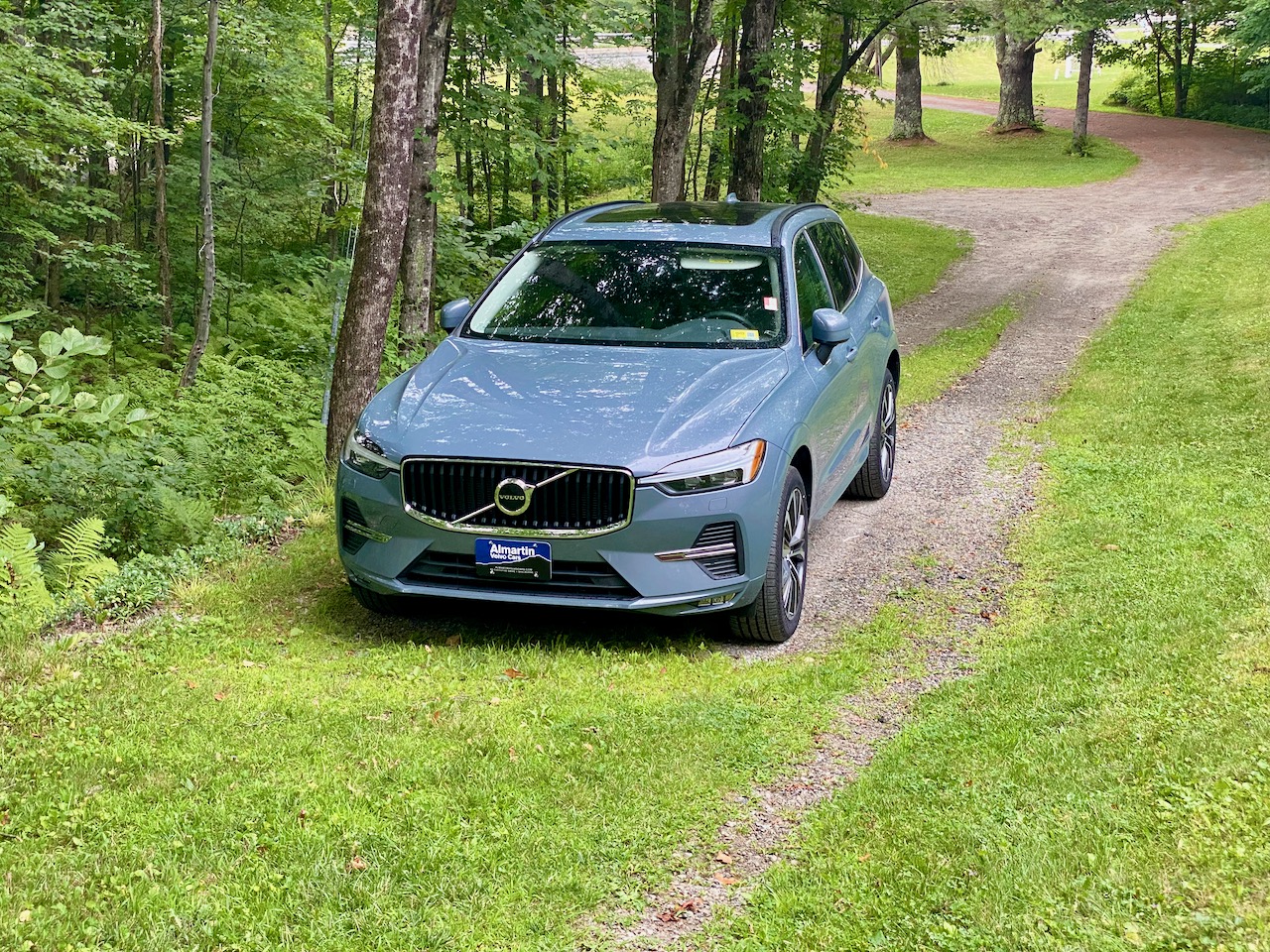 August 4, 2022 – Waitsfield, VT
It has been a bit of a roller coaster ride of emotions planning and executing my drum corps tour this season. It is especially challenging when your car breaks down. I am happy to report that I will be on my way to Allentown, PA tomorrow morning in a brand-new Volvo SUV. Almartin Volvo in Shelburne Vermont has provided me the courtesy loaner while the fate of the Silver Bullet is determined. Alas, I'm afraid it has seen its last trip to Indy and back. My new Grey Ghost II is one of the choices I have for the replacement. Steven, the General Sales Manager became my advocate and instantaneously came to my rescue, details of Volvo's participation to be determined. But the dealership went out of their way to provide me a car to complete my tour and tell my stories. I knew that putting faith and trust in the Volvo brand was a good idea when I purchased the original Grey Ghost, a used 2008 XC70 back 2017. I made a conscious decision back then to purchase a Volvo when my youngest daughter was learning to drive. That previous fall, five of her classmates at Harwood Union High School, very close friends, were killed in a tragic wrong-way driver crash. I also needed a safe and comfortable car to tour to my favorite DCI shows. Next up, J. Birney Crum Stadium for two nights of my late-season drum corps precision. But first, friends invited me to join them up at Sugarbush Resort for some outdoor dancing in the courtyard to the Neon Ramblers. Rock cover songs with a bluegrass twist.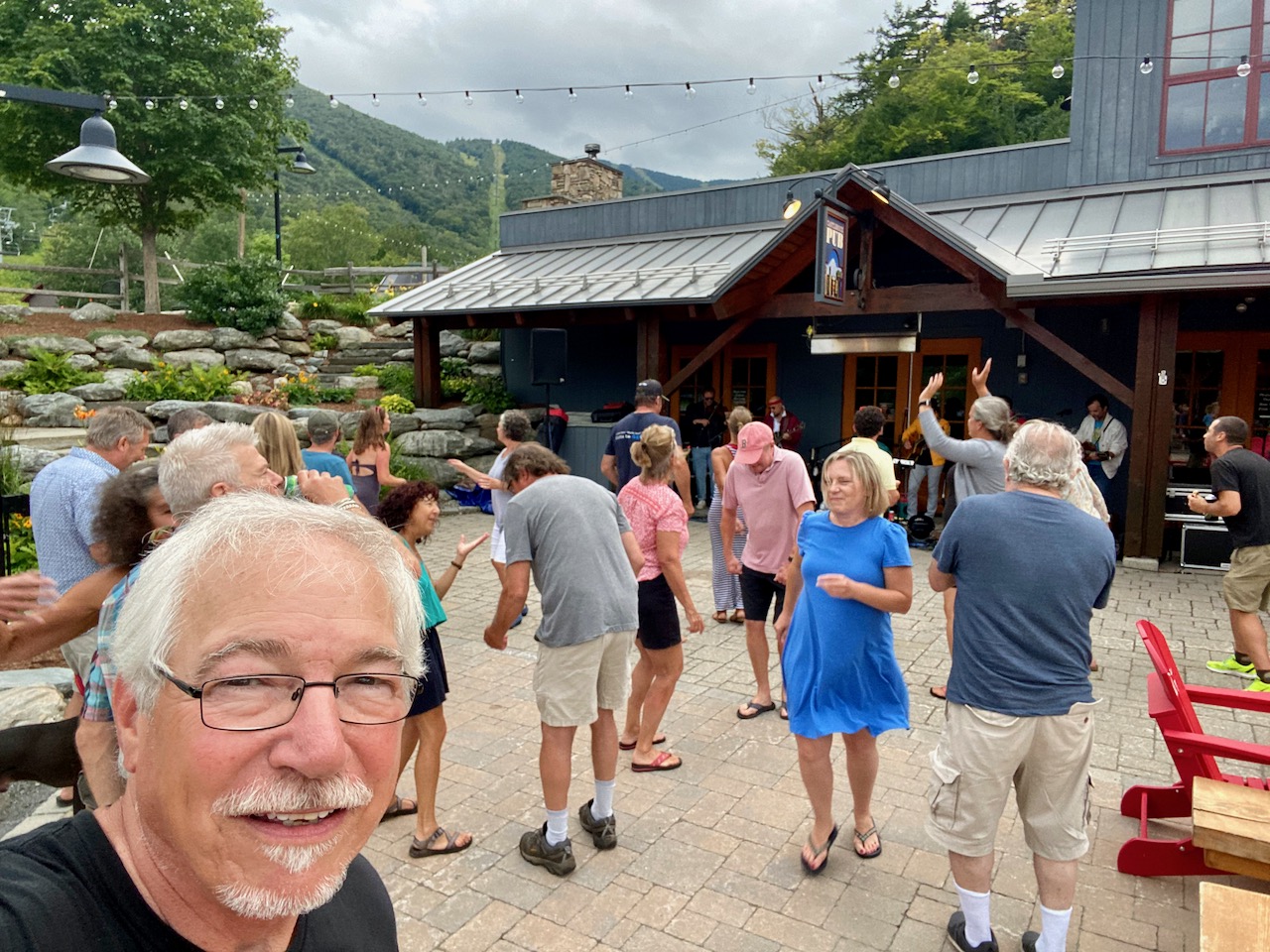 One thing for sure, it is getting very interesting in the top tier corps rankings of DCI. For the first time in history, the Boston Crusaders is ranked in first place, .225 ahead of the Blue Devils. To say that the Crusader Nation is excited is an understatement. It his hopeful that BAC will medal for the first time in their 82-year history. And I will be there with them along the way. I love all the corps, but truth be told, I have a very fondness for this incredible drum corps family. Afterall, I ran away with the Boston Crusaders in 2017 for twenty-three days, early and late season including finals, the year I launched this blog. To think that they are knocking on the door for a gold medal, well…. Ok, let's not get ahead of ourselves.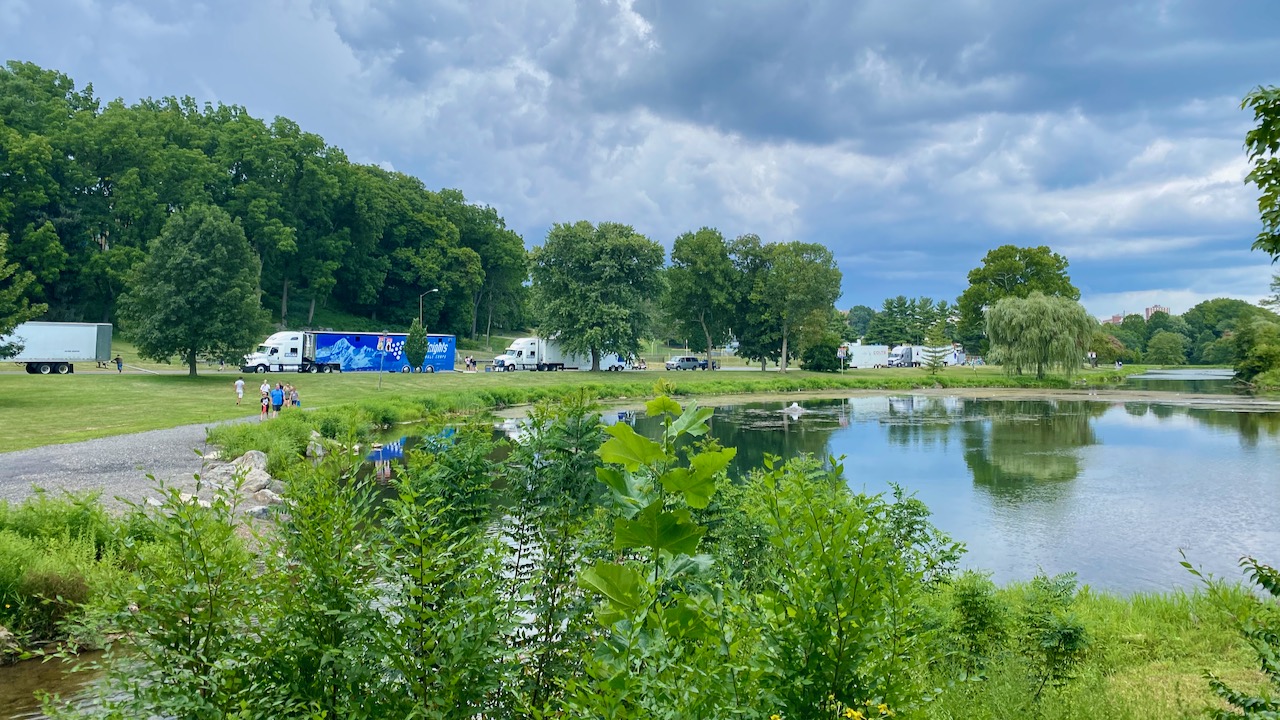 I am also seriously looking forward to seeing the Blue Devils and Carolina Crown, the two top contending corps that got rained out last weekend at the Tournament of Champions show, NightBEAT in Winston-Salem, much to our grave disappointment. The forecast for this weekend is trending the same as last weekend. Allentown showed a temperature of 93 at 3:00 this afternoon, and scattered thunder showers throughout the two-day period Friday and Saturday. Oh well, we will take our chances. I have tickets for Akron on Monday but may do an audible and head to Pittsburgh for Sunday evening. It would be fun to stop into Bobby Rahal Volvo where I traded the first Grey Ghost for the Silver Bullet. That was another unexpected breakdown that turned into a happy ending with great service from the entire dealership team. Meanwhile, I'll finish packing Ghost II, a beautiful brand new 2022 XC 60. Then it's time get some shut eye. It is a six-hour drive from my humble abode to Allentown and I plan to start early so that I can get a parking spot behind the Hamilton Family Diner.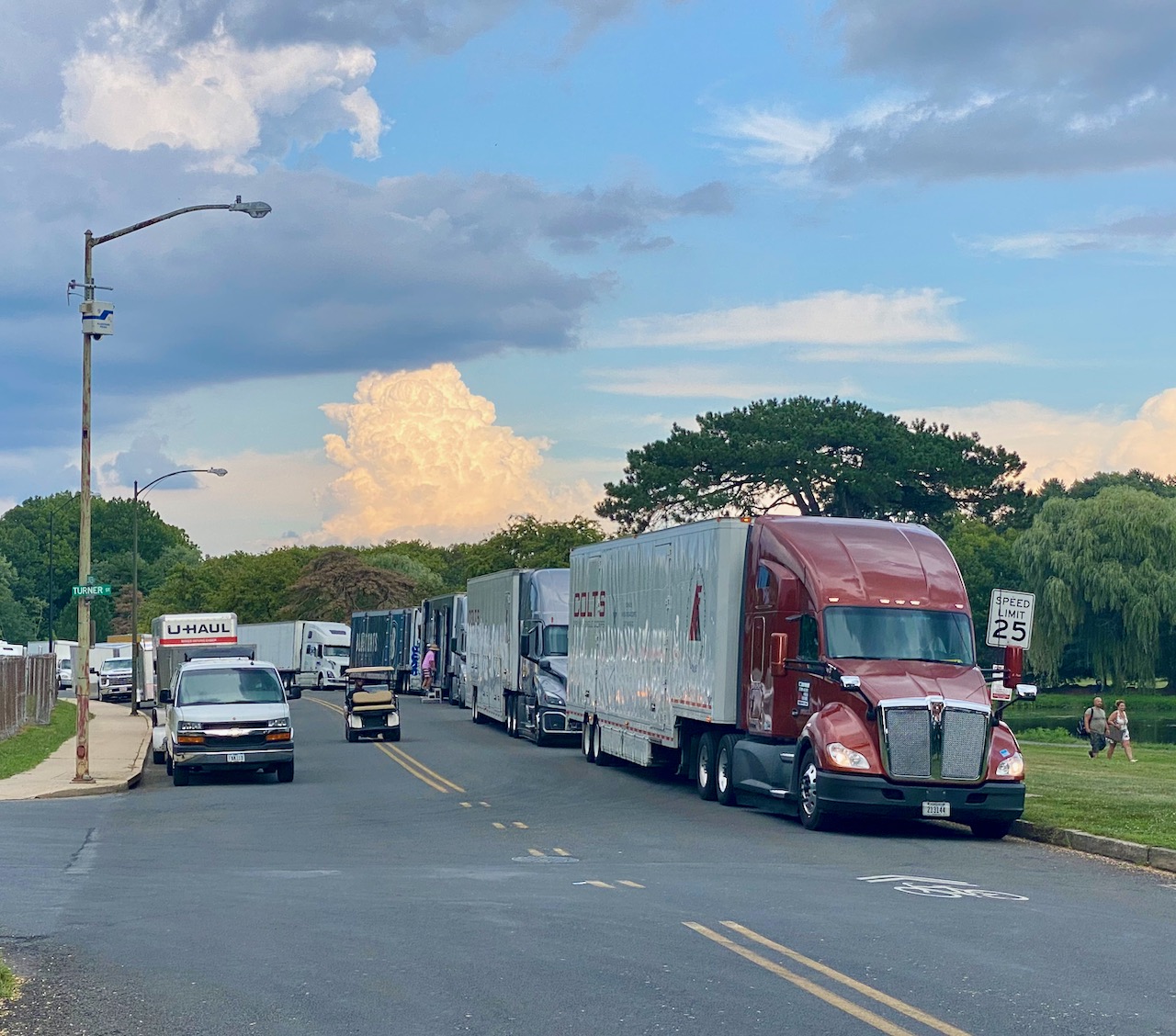 August 6, 2022 – Allentown, PA
Well, the fun ride continues. My theme of planes, trains, and automobiles for DCI continues, along with the rollercoaster of emotions. Yesterday, I rocketed across the landscape at breakneck speed (65mph), in the new Grey. Lane assist, air conditioning, and rock n roll were the convenience, comfort, and entertainment that guided me on a direct, off the beaten path route, over hill and dale, to the mecca of American drum and bugle corps, Allentown, Pennsylvania. I couldn't be more pleased with my newly found Volvo, that is currently a loaner.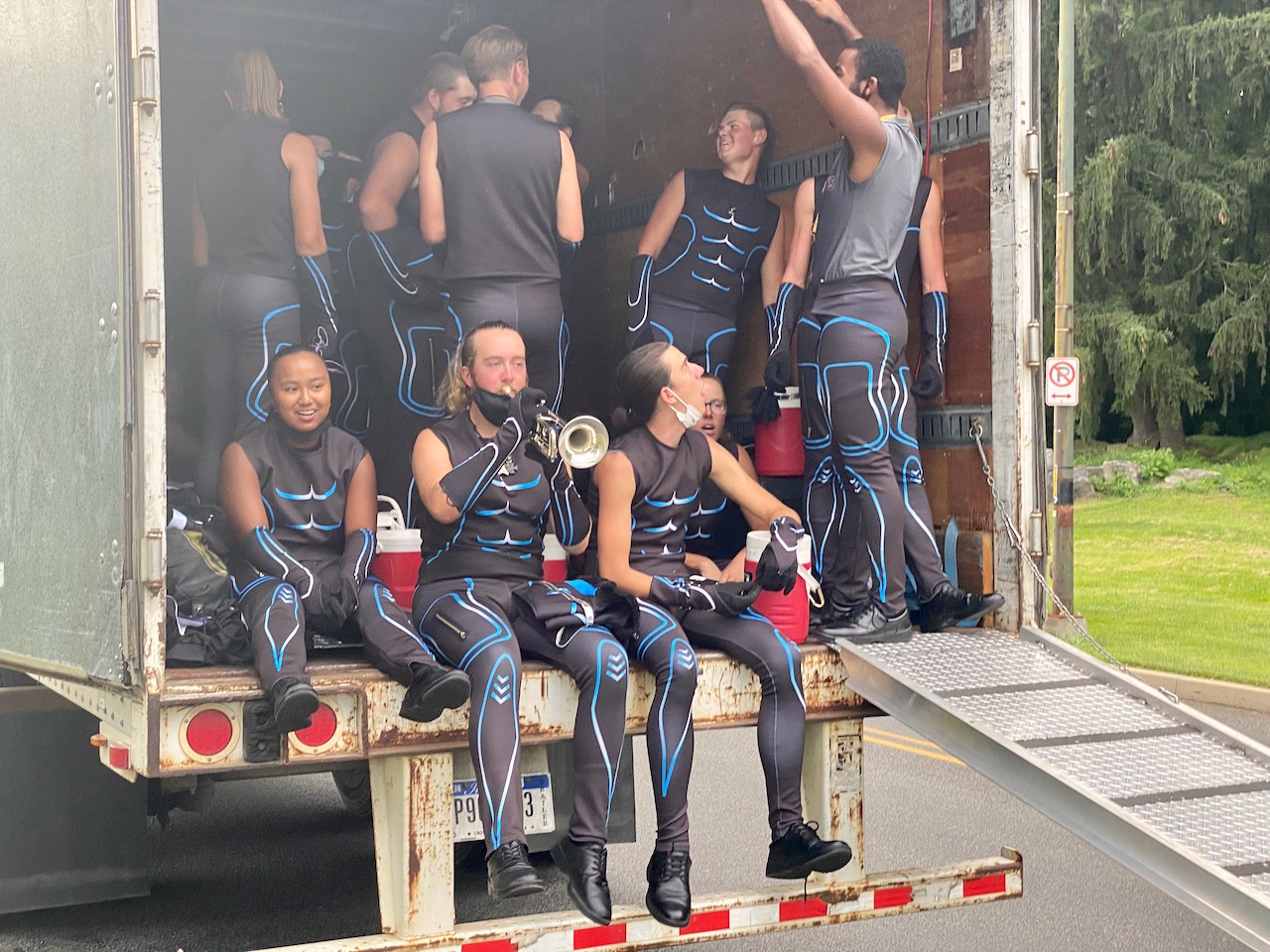 After roughly seven hours on the road, I was ready for a nice walk around the park. Having reached my desired parking location near the J. Birney Crum Stadium, I entered the heat of the mid-afternoon summer and walked to Cedar Creek Park, the site of the convergence convoys of trucks, busses, and trailers, where the dozen or so drum corps disembark and rehearse before the show. It is also a place for gatherings of drum corps fans for their annual reunions. Each year since 2012, I have met more new people that I have made strong connections with, so now, I am often in the company of familiar friends at every turn and lap around park. Slowly the convoys arrived. The entourage of members, staff, and volunteers begin to unpack and assemble the regalia of drum corps props, instruments, uniforms, accoutrements, and paraphernalia, as the members disperse around the park for sectional warm-up regimens. Like 2021, the corps have asked the fans not to mingle with the members and staff in the lot. I donned my press lanyard and my mask and remained socially distant while I toured the park, catching precious moments, images, and videos of the scene.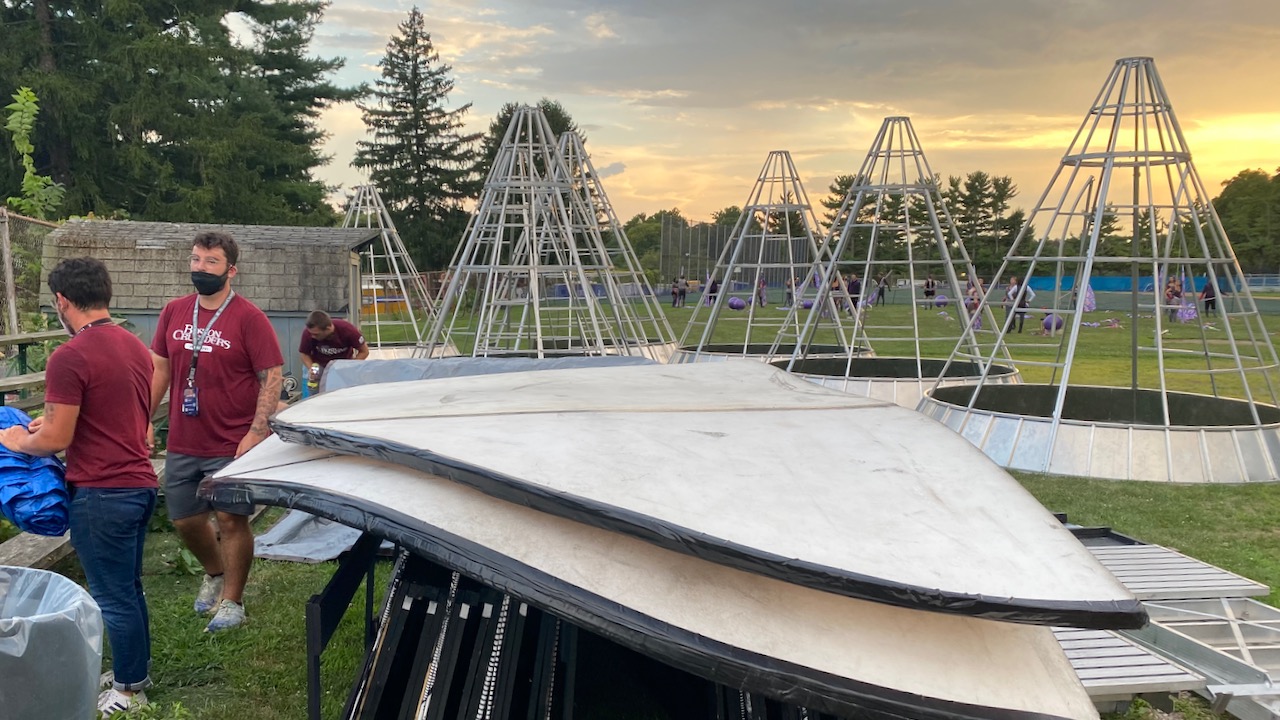 The threat of storms persisted, but Mother Nature did not disappoint last night. With a one-hour rain delay to be sure that we were out in the clear, the full evening of performances took place. The line-up included corps that I had seen in California back in June, including the Academy, Mandarins, and Blue Devils. What an amazing difference in the level of power, precision, and maturity of the program from the first three shows of the season. A crowd favorite, the Mandarins' program is one that is quite unique. A highlight is the live vocalist. Say what you will about singing in drum corps, but if it is done right, it is good. This voice is in complete relationship with the horns and the crowd responded with love. Bravo!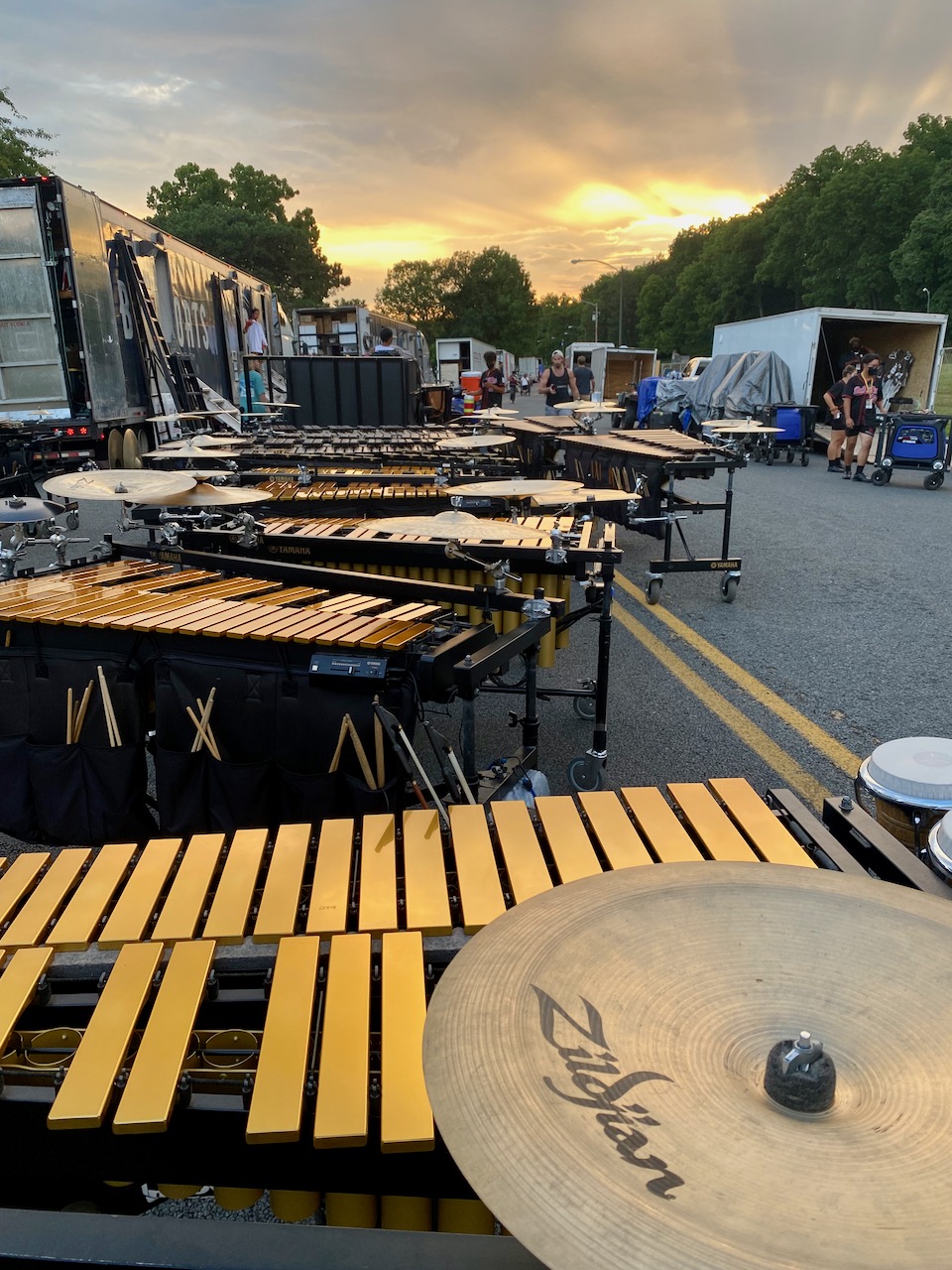 As the intermission was canceled to keep the show ending at reasonable time and to get the corps on the road for their next venue. Phantom Regiment gave us a very strong performance with a program repertoire that is very, well… Phantom. Fast movers and players, they always bring their show to a triumphant end with intricate frontline maneuvers and then the final plant and power. These are the vestigial response moments that raise the skin on my arms and neck.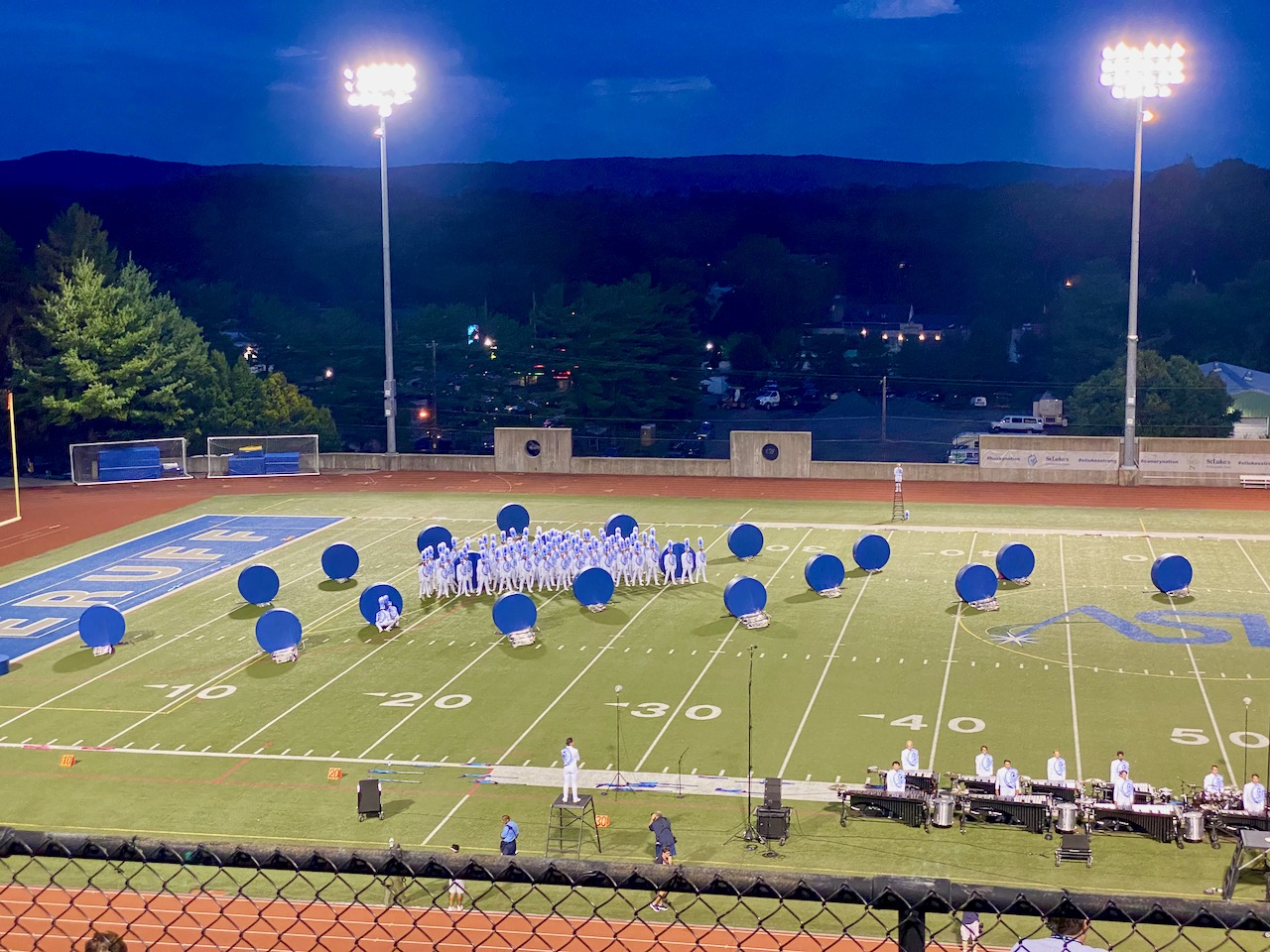 Now enter the Bluecoats. Once again, I was in the perfect place at the fifty, and in a great mood to witness that trippy taxi ride again. Oh, how this fun show keeps growing and growing in my mind. I believe that my 70's college experiences have provided me with a sympathetic connection to this visionary tale. We were all fully awake for the remaining two corps, Blue Devils, and then to finish the evening, the Boston Crusaders Drum and Bugle Corps (BAC). This marked another record for BAC in 2022. The 2022 corps with their program Paradise Lost is by far the best BAC in the 82-year history. And, oh, BTW – they are currently ranked first in the standings after their outstanding performance at NightBEAT and the subsequent shows to date. But first the Blue Devils will go on, the perennial top-ranking corps, and they never shrink from the challenge when behind, a testament to their success over the years. This is very exciting for BAC nation as exhibited by the joyous hugs, fists bumps, and handshakes by the converging BAC family. The anticipation is thick.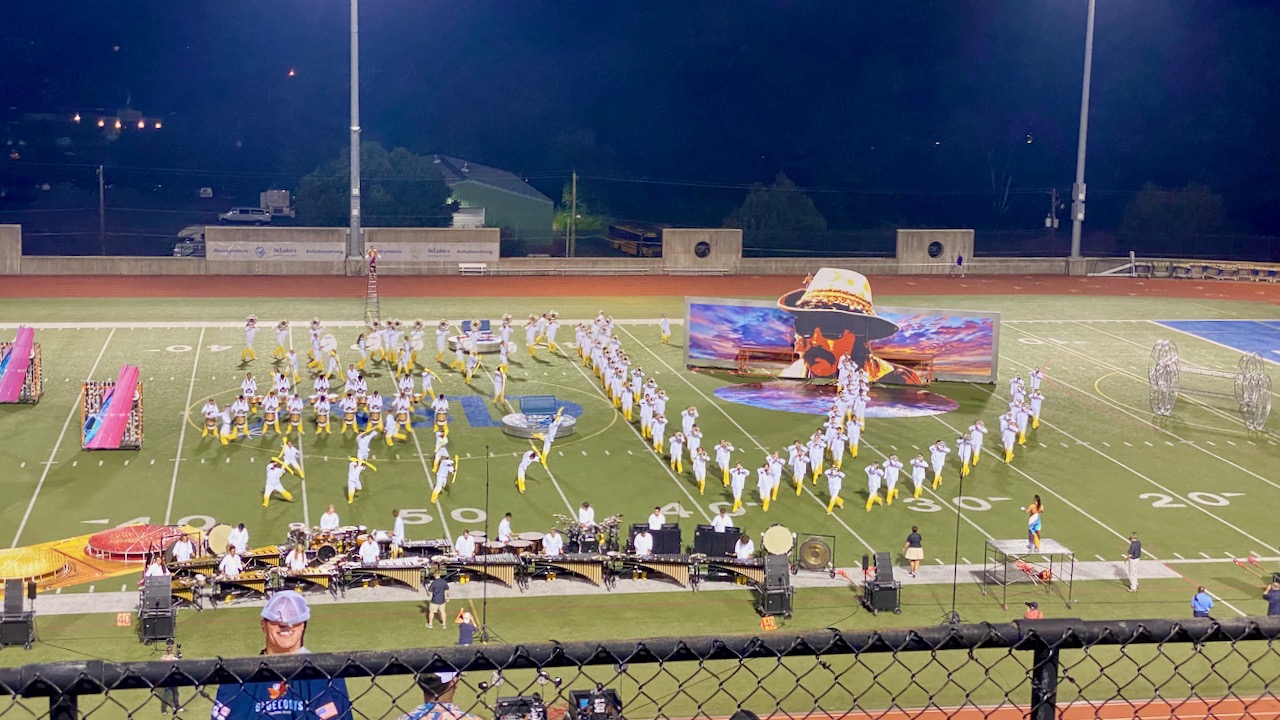 I have run out of time this morning and must post this Right Here, Right Now. Hold onto your hat, I will keep you posted.