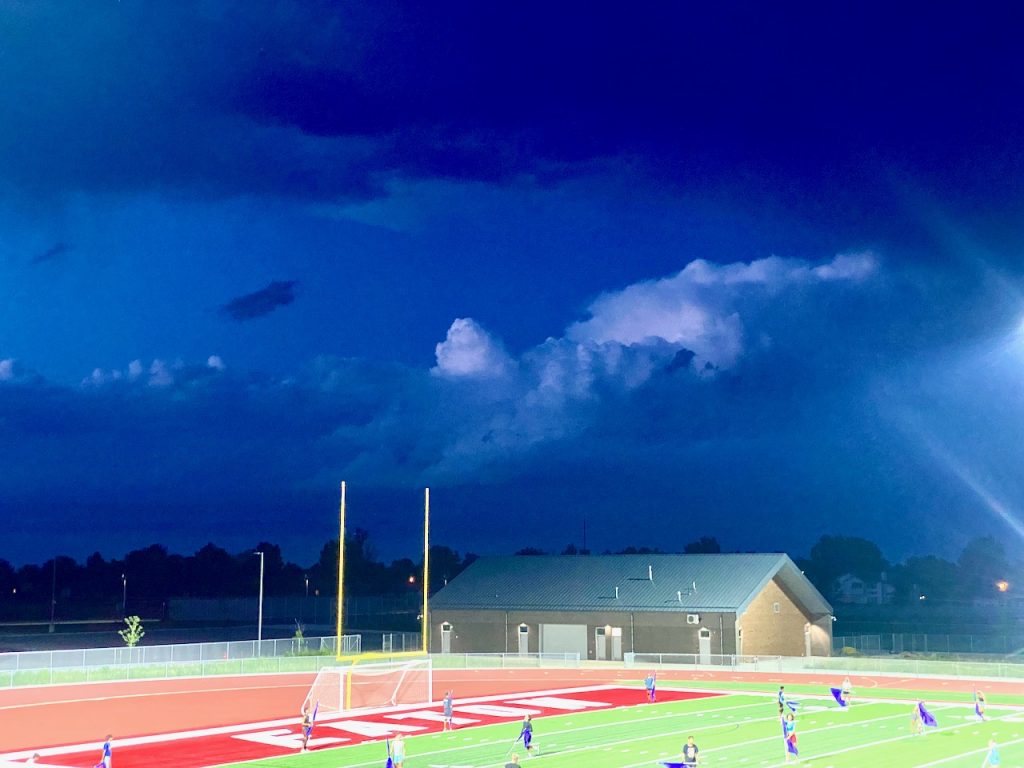 July 14, 2023 – Greeley, Colorado – sometime late in the evening
By the grace of providence and the wings of man, I am now in a different universe, well… location on our planet. No, I am not in Kansas, but Colorado. Greeley, that is. Captain United flew the friendly skies direct from BTV to DEN, and with a budget rental, I am firmly ensconced at the local mid-range hotel that I am honored to be a member of. I am outside in front sitting on the retaining wall because it is most like home. My room was too cold. The sounds of America wiz by on the roads that are carefully screened. Defiant two-wheeled machines with straight-piped v-twins howl and blast as they accelerate along the multi-lane roads.
My goal was to get to Eaton High School, where the Boston Crusaders are encamped in time for the evening Block rehearsal. I succeeded. I knew that Gino and others would lead an ensemble rehearsal late in the evening. Tomorrow they will perform at that time, following the Blue Devils' performance at Canvas Stadium in Fort Collins. These are the nights that matter. Everyone on the field was focused, with no chatter and complete attention to Gino, Collin, Michael, and Aaron on the mic and the drum majors on the field—150 to 167 off the met, all in.
Thunder and lightning surrounding the high school stadium shortened the ensemble, and everyone was sent inside. I retired to this locale with a handy six-pack of VooDoo, Juicy Haze IPA from Fort Collins. I am so glad to find good brews at most of my DCI venue cities for a relaxing post-travel and drum corps wind-down.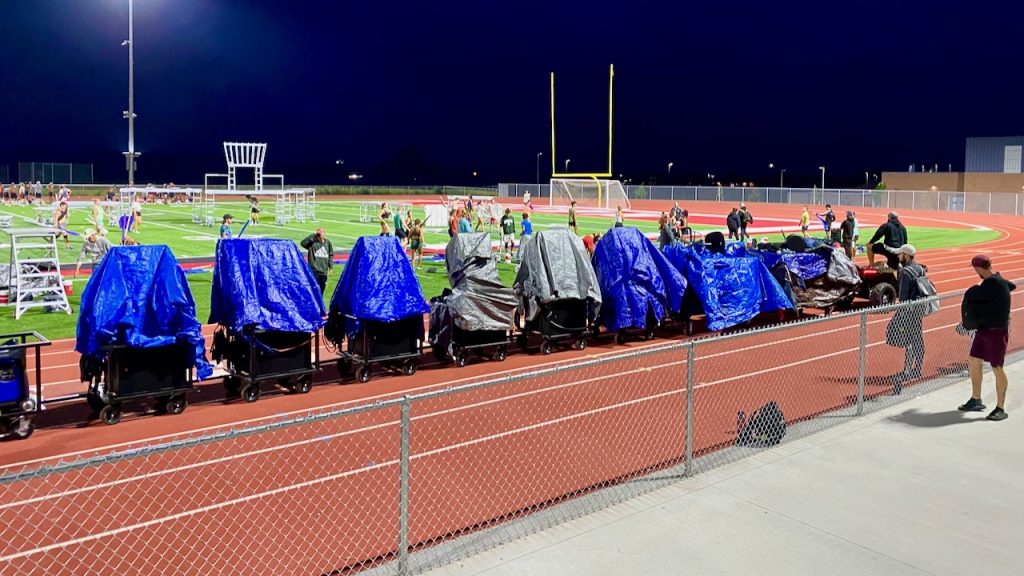 July 15, 2023 – Saturday 9:00 am
Well, it is Saturday, a show day. I will be at the 50 in Canvas Stadium in Fort Collins with a forecast for a perfect night of drum corps tonight. This morning I awoke to partly cloudy skies with a cool breeze moving across the flat landscape of Northern Colorado. The Rocky Mountains can be seen flanking the western skyline in the far distance. I am still in Greeley, sitting comfortably on a Gallery Green Natural Area bench. Not to sound too disparaging, but this is a glorified retention basin amid the sprawl of shopping centers, parking lots, and hotels. The four-lane highway girds the property on the east. Not so natural. A woman with a vicious dog is not able to share the path safely, so she turns around. I will go searching for a more private spot.
I had a fine walkabout along nicely laid sidewalks and parking lots. Shade trees were prevalent, but benches and picnic tables were lacking. I took a nice dirt road behind the lots that I discovered on the satellite map, providing a nice open-air vegetated path for my morning hike. Taking a tangent across the W-mart lot back to the Inn was about ½ mile of asphalt. Thousands upon thousands of acres of impervious surfaces surround me amid the 21st-century auto-dependent sprawl. This development pattern can be found on the outskirts of every city in the land—box-store, franchise ally.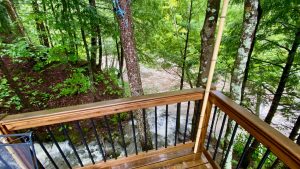 The forecast is grim back home in the Mad River Valley, with heavy rains expected again Sunday into Monday. There is nowhere for any additional rainwater to be absorbed, which may once again inundate those already affected and possibly others. And now add to that landslide warnings due to the highly saturated soils. The clay slopes along Mill Brook are particularly vulnerable. Damage reports from last weekend's catastrophic flooding are heartbreaking. My family will keep an eye on the Russell Ranch along Mill Brook while I am gone. Now, it is time to head back to Eaton HS for a quick check-in with the BAC crew and get stoked for tonight's show. But first, a walk on the Poudre River Trail, a national recreation trail nearby.
Peace out for now.