August 20, 2018
Upon Further Reflection of 2018
The state of drum corps is alive and well. Let's drink to that!
I have been home on the Mill Brook for a couple of weeks now after my 2018 Drum Corps International (DCI) tour. Coaching high school golf, hiking and working around the house on deferred maintenance to occupy my time, as drum corps continues to occupy my mind. The season began with two visits in June to the Boston Crusaders spring training in Castleton, VT and ended with the Final Championship in Indianapolis, Indiana. What a privilege it was to be at the 50-yard line for so many amazing shows including the East Coast Classic, Lawrence MA, Lynn MA in early July; NightBEAT in Winston Salem, NC; CYO Nationals, Lawrence, MA; two nights of East Coast Championships in Allentown, PA; DCI Pittsburg; Tour of Champions, Massillon, OH; and three nights of DCI World Championships in August. What a run! I spent the previous 2017 season touring 23 days with the Boston Crusaders Drum and Bugle Corps (BAC) as a volunteer/intern, giving me a valuable inside perspective on a rising corps and the behind the scenes understanding of this unique American activity. This past 2018 season, I returned to my fan status with some of the best seats in the house. Of course, I was routing for BAC to continue their rise as they remain in a very special place in my heart. This year, I also had the privilege of getting to know the dedicated family of the Carolina Crown, by participating in a personally rewarding community service event and attending NightBEAT for the first time.
My biggest take-away from the 2018 tour is the increased popularity of the activity among younger people. Of course, band kids dominate the stands beyond the 30-yd line. However, I was very impressed with the number of younger fans around me at the fifty, intermingled with those who's years span several decades of drum corps' evolution. One can lament the loss of the traditional regimented drum corps programs, or embrace the new free-style brass and percussion theater that seams to draw a more youthful following. Call me an embracer. Another big impression was the sense of community that you feel within the activity. This is growing stronger every year for me.
This is what gives me great hope. Witnessing the incredible dedication of the junior drum corps members, and the adult instructors, staff and volunteers that is required to field a world class corps has given me hope that the future of America is bright. Drum corps at this level builds great leaders who will focus on uniting us rather than dividing us. Witnessing the growth in popularity of drum corps and the transformation of the art form to a highly creative endeavor, gives me great hope for the future of the activity. The new-age corps are literally taking us to greater heights with gigantic props, compelling themes, and exceptionally captivating visual and audio experiences. Horn lines and percussionists are pushed to the limits of their talents with increasingly more complex musical books. The wall of sound is altered, embellished and amped. Color guards have become more like professional dance troupes and gymnastics teams rather than the traditional marching color guards of the past. The competitive nature of the activity has been a driving force in the transformation of drum corps with an adjudication process that rewards the corps that push the envelope to achieve a better GE (general effect) score. In my opinion, DCI is poised to enter a more main-stream place in American music education and entertainment. This story needs to be told. That is why I write this blog.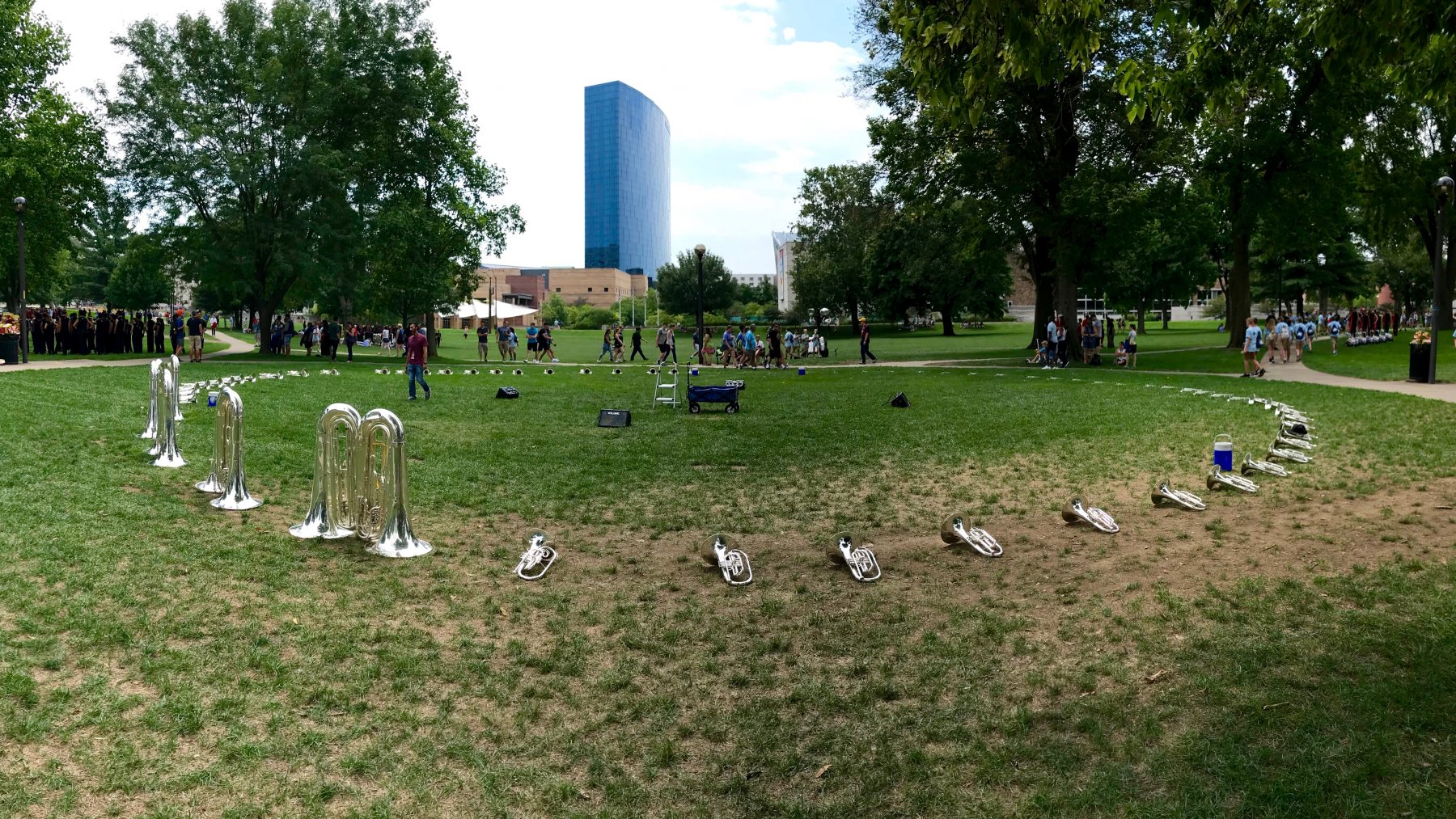 This is not to say that there is no room for improvement. My occasional musings, as positive as I try to remain, have touched on some of the aspects that could use improvement in DCI that I have also observed, such as better food choices for members and fans, ample free drinking water at venues, efficiencies in transportation, and improvements in air quality in the lots. Being better in drum corps is multifaceted. Of course achieving higher scores is the driving force for the kids to get better and better, and every corps out there competing lives that motto. However, the overall experience for members and fans can be better.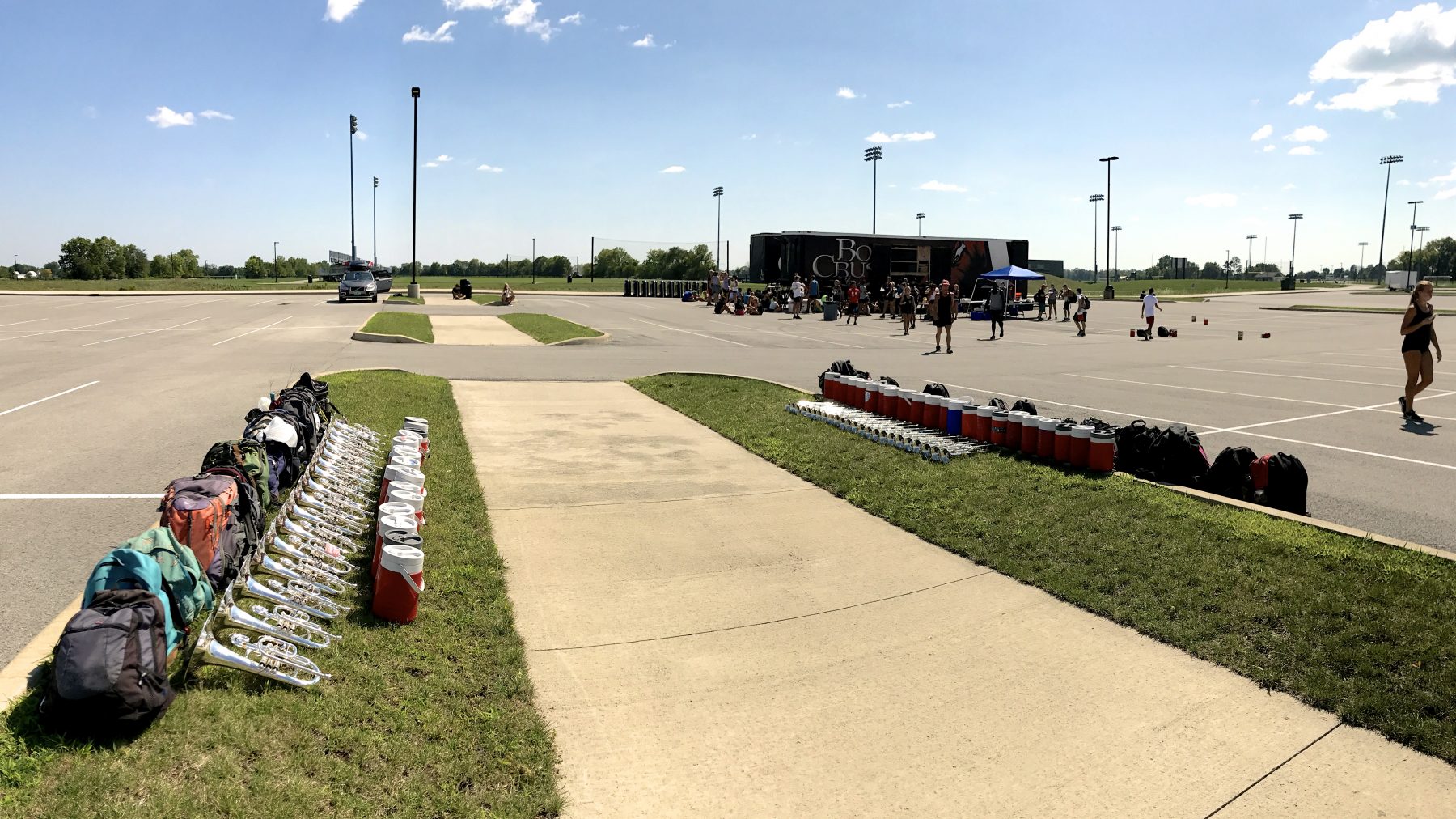 To help the activity continue to grow, I believe DCI can take a larger role at improving the drum corps experience for the fans and members at the various venues. I would like to start with suggesting an initiative to have plentiful, healthy, free drinking water at stadiums provided by DCI, or a partnering organization. I found too many stadiums that do not let you bring in your own water or no longer have operating public fountains, leaving fans to wait in line at the concessions to purchase expensive bottled water. The attending trash is an additional resulting negative impact. If you have ever attended an afternoon rehearsal of a world class corps in the hot sun, you have noted that the staff provides for frequent water breaks for the members as they are aware of the importance of good hydration. This ethic should also be a consideration for the fans. Is it too radical for DCI to mandate that stadiums that host a DCI sponsored event should comply with an initiative to provide plentiful free drinking water?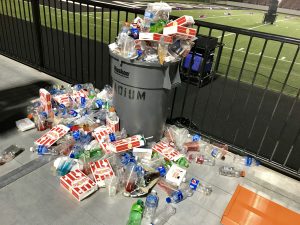 Next I would like to suggest that DCI implement a no idling policy for all tour vehicles at venues. I know this may be difficult with the heat of summer and the need for air conditioning, but over time, vehicles can be equipped with alternative, low noise and low air quality impact power sources. Are there any interested young members, who provide me with such great hope, interested in taking these initiatives forward? I think maybe so. Let's ask them for their leadership on this. Finally, I will continue to work on providing real Cabot Creamery cheese and butter for the touring corps that I have had the privilege of getting up close to. As you may know, margarine is one molecule removed from your favorite plastic food container. Maybe your favorite corps can work on strategies for more whole foods.
The amazing story of the exceptionalism of junior drum corps, and the the great hope that it gives me about the future, needs to be told. Partnering with other exceptional organizations on meaningful efforts to improve the DCI environment can help get the word out. It would be great to hear your ideas about this and other topics that would make the overall drum corps experience better. I look forward to another fine season in 2019 with this mission in mind.
End