O hushed October morning mild…..*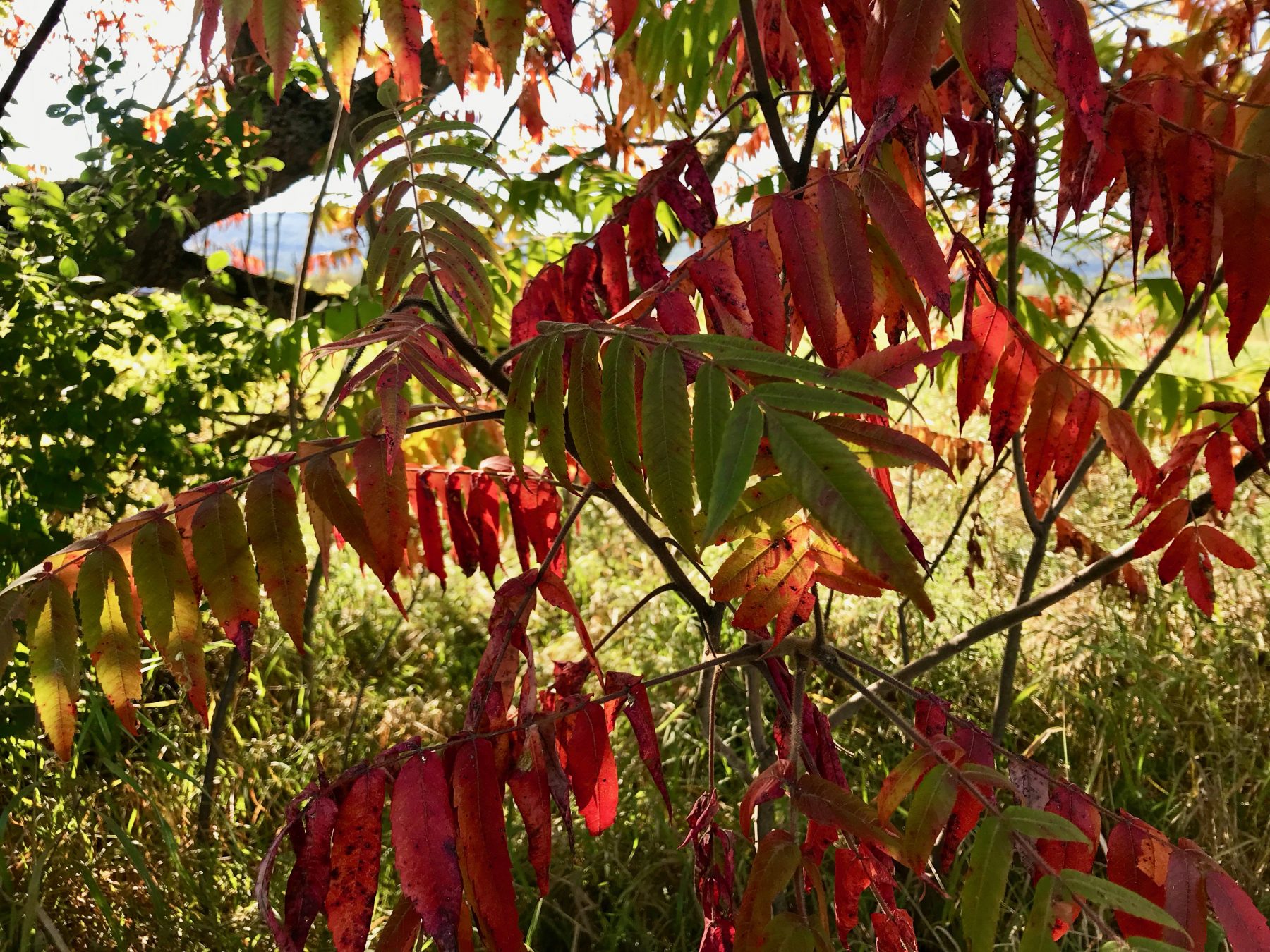 September 30, 2019
My dining room table has become one big gear salad as I prepare for my upcoming trek along the North Country Trail in Vermont. "Heed the call, bring it all." Of course, October is always more of a challenge being a shoulder season. One day it is Indian Summer and the next arctic-like. You know, if you don't like the weather here, stay home and wait. Or, maybe you believe as I do, that there is no such thing as bad weather, just bad clothing choices. Rain is in the forecast for each of the four days. I am a rain or shine recreation person, especially when I set out to do something. That is why I will be prepared for whatever comes my way.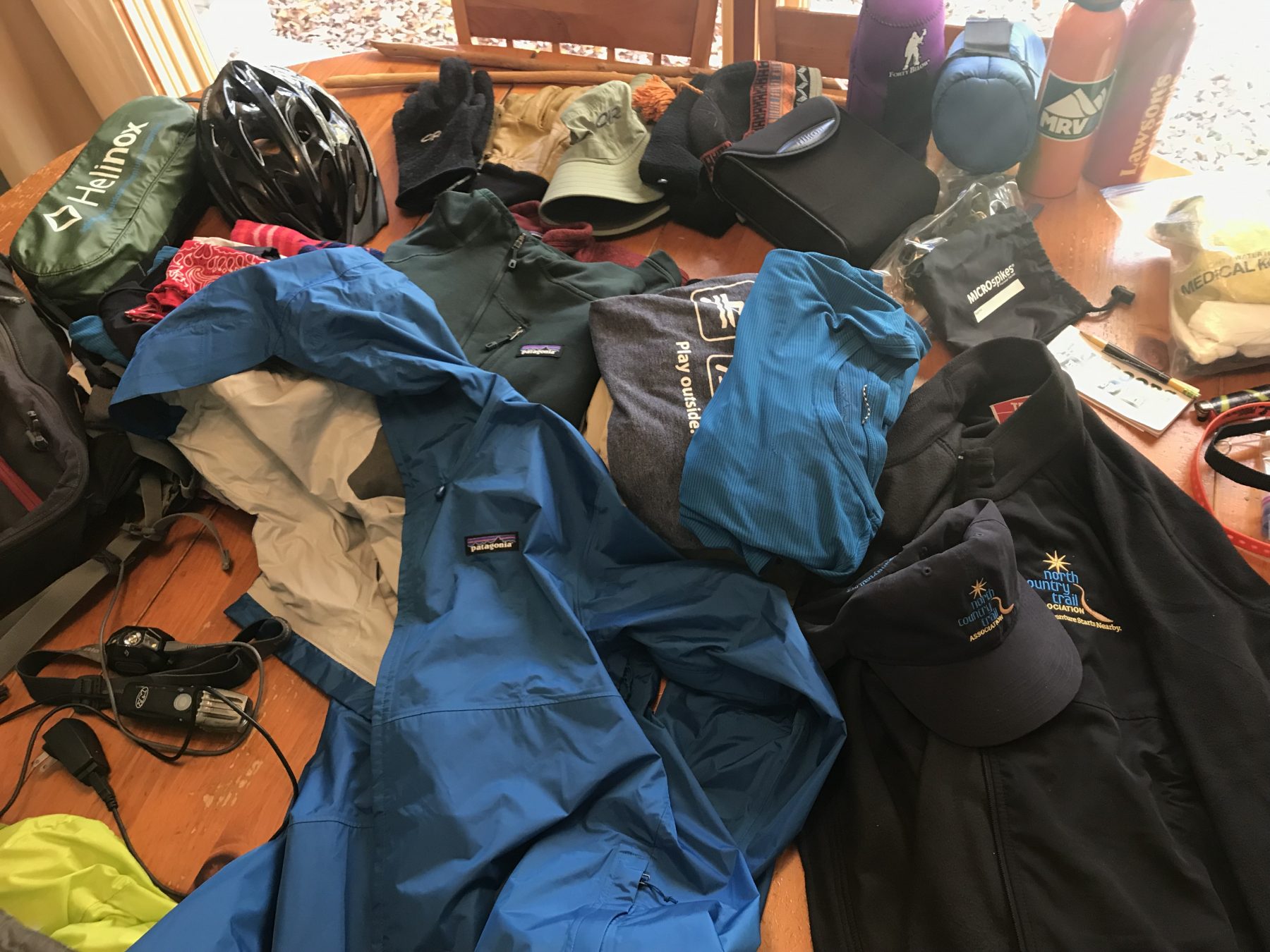 I am grateful to my sponsors, Cleawater Sports and Patagonia for outfitting me with a nice new rain jacket. Support your local gear shop! I cannot tell you how important it is to have a local shop for gear and guidance. My 25-year relationship with Clearwater Sports in Waitsfield and their quality outdoor goods has been key to my getting out in nature, in all seasons and weather conditions. Sure, you can go online and save a couple of bucks but the benefit of having a shop right down the road is priceless.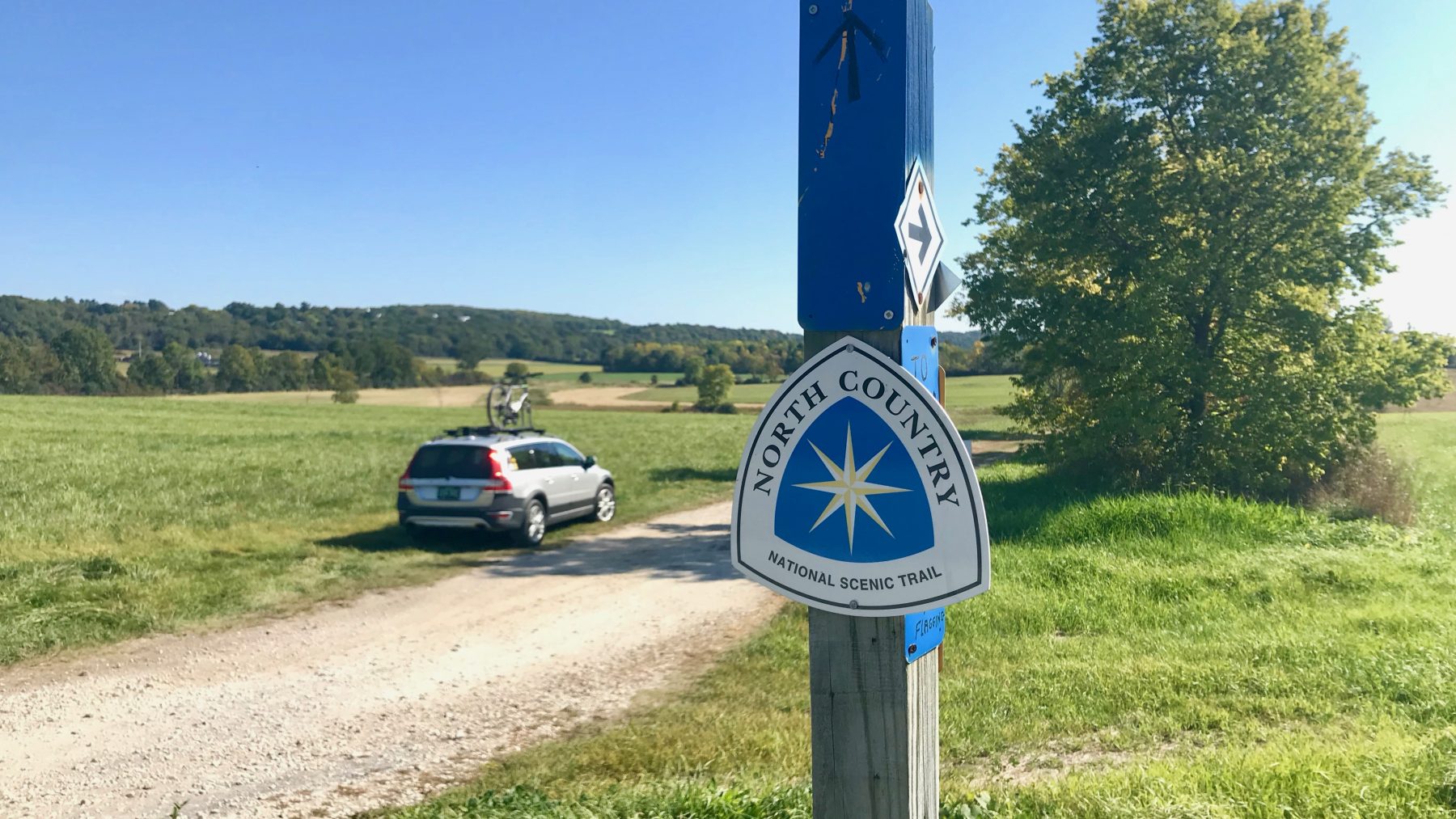 I am also grateful for Darn Tough Socks made in Northfield, Vermont for ensuring that I will have the best connection between my feet and the diverse terrain that I will travel on throughout the four days of biking, hiking, running and walking. I will be using a fresh new pair each morning and switching out at lunch with another. The secret to happy feet! Oh, and lunch will include Cabot Creamery Seriously Sharp Cheddar Cheese.
Having had two successful reconnaissance to confirm that I have a good and doable plan, I have reached out to many important stakeholders to let them know of my adventure and to get their feedback and support. Maybe you believe as I do, that it takes a whole village to raise a trail. I am heartened by the positive response. Doing my desk top research of the trail, learning its history and of the people that have been influential to bringing it into Vermont, has been just as much fun as the recons. I am grateful to have lined up volunteers to help shuttle me on day one and day three. Katherine from the Middlebury Area Land Trust (MALT) will be shuttling me and my bike from Monument Farms at Weybridge Hill to Chimney Point in West Addison on day one. Sue from the Moosalamoo Association will be shuttling me from Moosalamoo Campground back to the trailhead for Oak Ridge Trail on Route 125 on day three. I am hoping to recruit someone from the Waybury Inn (my base camp for three nights) to shuttle me on days two and four.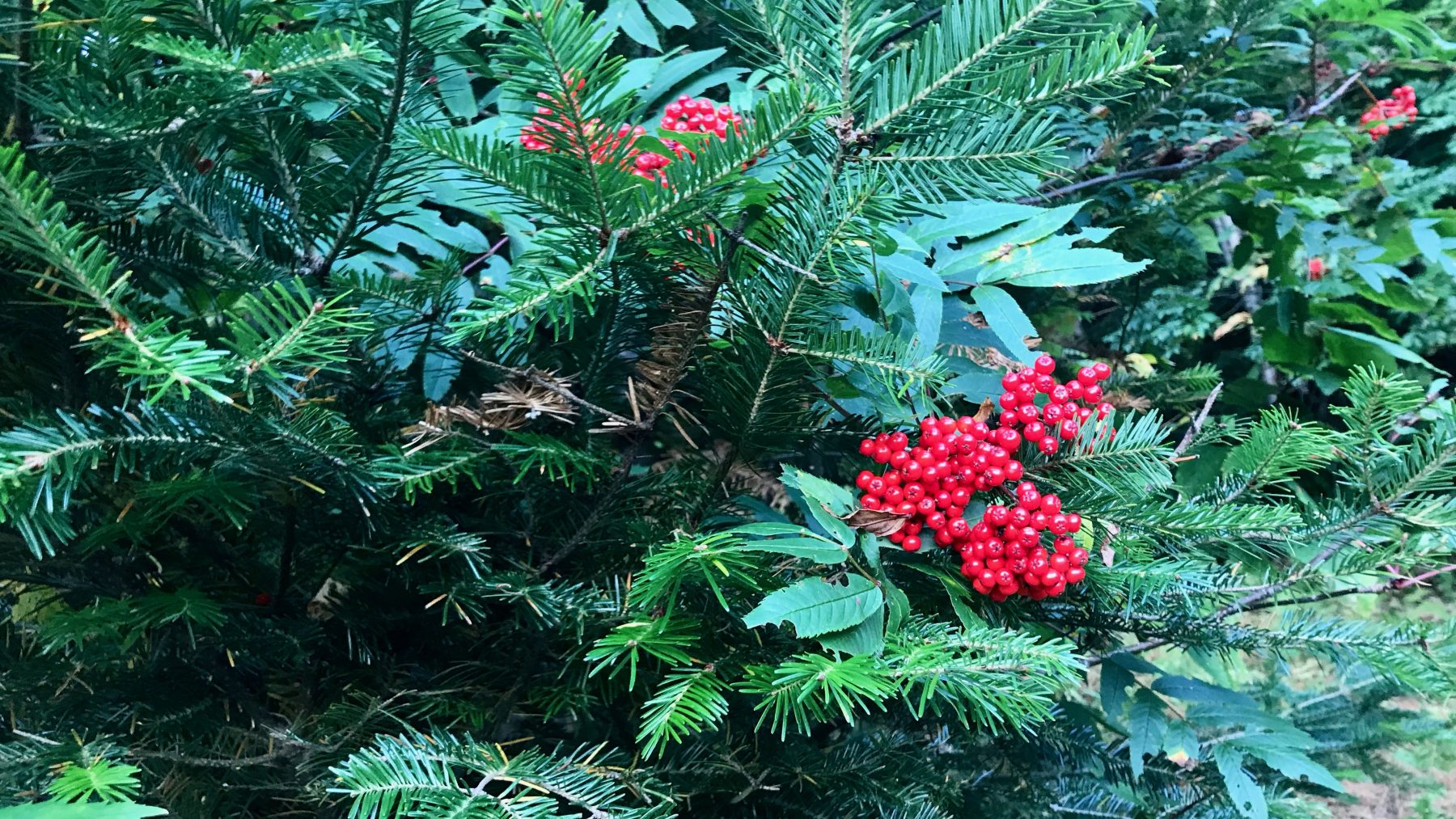 Here are some of the words of encouragement and support that I have received:
"This does seem like a perfectly good thing to do. Go get it Kevin and exciting news." – Tim Tierney, VT Tourism and Marketing.
"Sounds exciting. The exact route of the North Country Trail is still being finalized, but it sounds like you have a good plan. I would love to hear your impressions/report once you are done. Good luck. P.s. I grew up in Middlebury and fully support your choice of the Waybury Inn as your base of operations." – Mike DeBonis, Green Mountain Club.
"Kevin, thanks for your note, and good luck with your trek! I am very pleased that the NCT is developing the interest and reputation that it has. I hope your journey makes a successful contribution to that. And I look forward to hearing of your success. Cheers," – Dr. Stephen C. Trombulak, Middlebury College.
"This sounds like a great adventure Kevin! I'd love to hear what you find on the route and get any photos or data from you. Could we chat when you're back? Also, would you mind if I shared this with our communications team? I think its a great story. " – Valerie Bader, North Country Trail Association.
"Thanks Kevin, Great to get to chat a bit last week and really appreciate you sending these links along. Looking forward to checking them out. Fun stuff. Best," – Matt Williams, Catamount Trail Association.
"Kevin, What a fabulous thing to do! Are there hopes/plans to get a lot more of it off the road an on to trails, in the VT section? Have a grand time…." – Kate Wanner, Trust for Public Lands.
"Hi Kevin, Totally fine to use the Cabot logo, and glad to see it next to Patagonia, as well – a fellow B Corp. Would welcome catching up some time – hoping late Oct / November will provide some breathing room in the schedule. Good luck on the Trail!" – Nick Managan, Cabot Creamery Cooperative.
Go Kevin! What a great Vermont adventure ~ Day trekking the VT section of the North Country National Scenic Trail! I'd love to hear more about it when you are done. Exciting news to share to develop interest & strengthen capacity. – Sherry Winnie, VT Forest, Parks and Recreation
"KR, Just wanted to say I'm wishing you ALL the best in your upcoming adventure. What a wonderful plan you have laid out, I know it's going to be epic!" JZ
I am also very grateful to the friends and family around me who have endured my incessant chatter about the NCT and my planning the adventure these past few weeks. They are my sounding boards for the ideas and rehearsing my pitch of talking points. Thankfully they are used to my tendency to be obsessively-passionate at times. They are also used to my mission-driven actions, like the times I walked from St. Johnsbury to Swanton, VT in support of the Lamoille Valley Rail Trail in 2005, and in 2006 in the other direction to fully appreciate the experience, and then in 2015 to celebrate the two opened sections. That story is long overdue for writing. Each summer since, friends and I have enjoyed many nice bike rides on the LVRT. These are prideful moments knowing that my advocacy and showing my photos, telling the story in several communities helped launch the Friends of the LVRT and bring the trail along.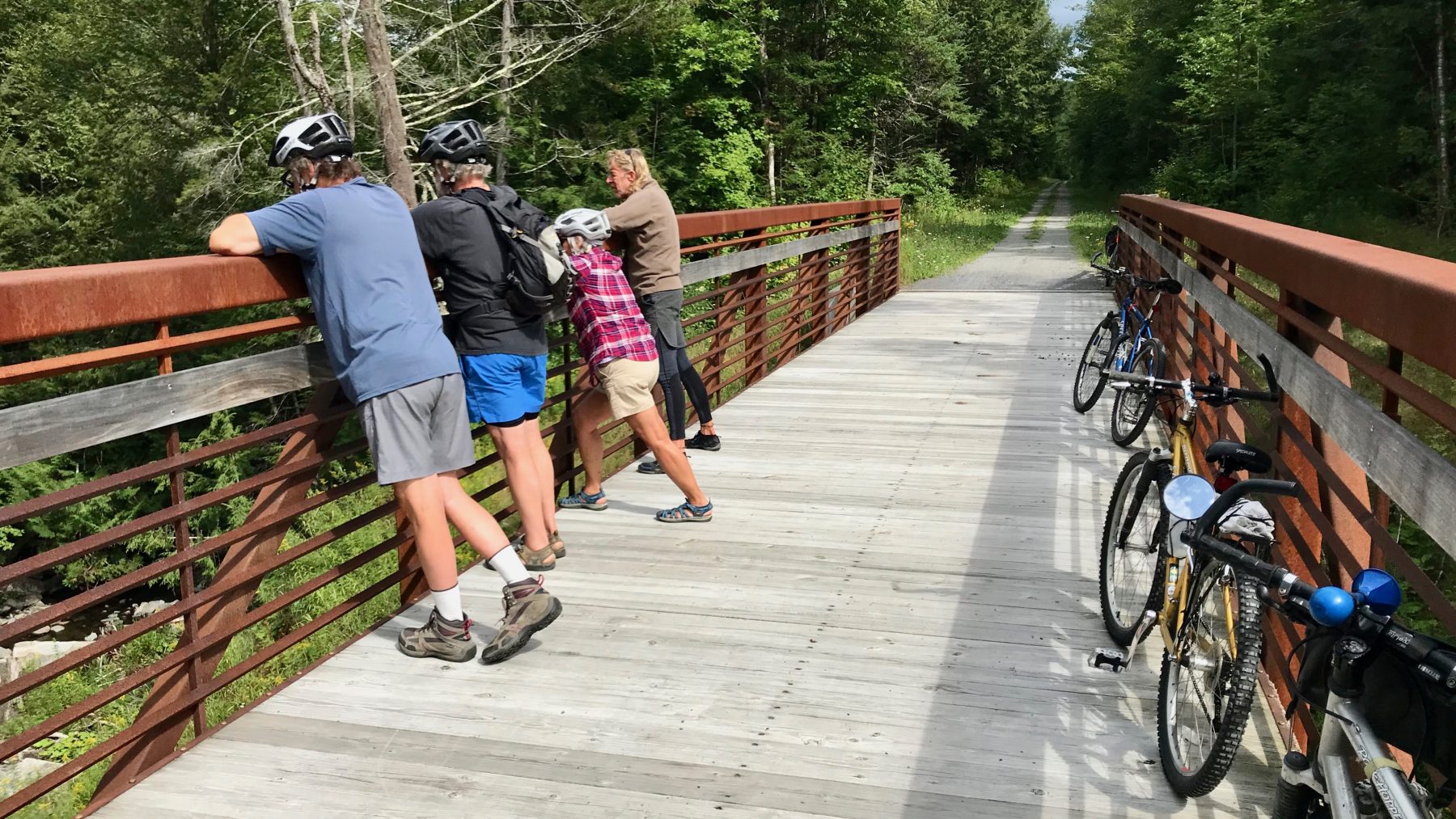 Why am I doing this on the NCT? Well, it's a perfectly good thing to do in that same spirit. Many important events and experiences in my life have occurred by proactively following happenstances. This is one of them, meeting Dave on the NCT in Pennsylvania this summer, and taking it from there. Following the signs along the way has lead me toward this wonderful adventure. Of course I have the time to do this now that I am semi-retired, which in Vermont means I only have three part-time jobs and two remaining consulting projects now.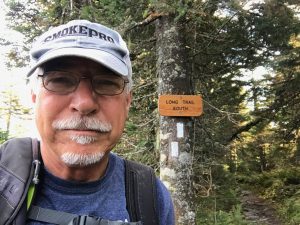 Below is my updated itinerary. If you can fill in a blank on my shuttling on days two and four, that would be great. Maybe you would like to meet up on the trail or in the pub later. I'll try to keep you posted with a blog entry as I go each day. I hope to document each section of the trek on Strava as well. Anyway send me your comments and wish me luck.
Kevin
North Country Trail Vermont
2019 Itinerary
Day 1 – Tuesday, October 1
Chimney Point to Monument Farms
Shuttle by Katherine, MALT 7:00am from Monument Farms to Chimney Point with bike.
Bike ride to Snake Mountain Trail
8.3
Hike Snake Mountain Trail
2.2
Run to Monument Farms
3.9
Day Total
14.4
Lodging at the Waybury Inn
Day 2 – Wednesday, October 2
Monument Farms to Waybury Inn
Need shuttle from Waybury Inn to Monument Farms dropping bike at Creek Road.
Hike Prunier Trail and TAM to Creek Road
10.9
Bike to Waybury Inn
6
Day Total
16.9
Lodging at the Waybury Inn
Day 3 – Thursday, October 3
Waybury Inn to Moosalamoo Campground
Shuttle by Sue, Moosalamoo Assoc. 7:30am from Campground back to Route 125.
Hike Oak Ridge Trail and Moosalamoo Trail to Campground
8.7
Day Total
8.7
Lodging at the Waybury Inn
Day 4 – Friday, October 4
Moosalamoo Campground to Long Trail
Need shuttle from Inn to drop car at Sucker Brook trailhead and ride to Campground.
Run Catamount to Sucker Brook Trailhead
2.4
Hike Sucker Brook Trail up and back
5.4
Day Total
7.8
Heading home along the Mill Brook.
Total mileage to Long Trail
47.8
Optional Long Trail to Appalachian Trail
26
*Robert Frost – from October
O hushed October morning mild,
Thy leaves have ripened to the fall;
Tomorrow's wind, if it be wild,
Should waste them all.
The crows above the forest call;
Tomorrow they may form and go.
O hushed October morning mild,
Begin the hours of this day slow.
Make the day seem to us less brief.
Hearts not averse to being beguiled,
Beguile us in the way you know.
Release one leaf at break of day;
At noon release another leaf;
One from our trees, one far away.
Retard the sun with gentle mist;
Enchant the land with amethyst.
Slow, slow!
For the grapes' sake, if they were all,
Whose leaves already are burnt with frost,
Whose clustered fruit must else be lost—
For the grapes' sake along the wall.