Yet knowing how way leads on to way….*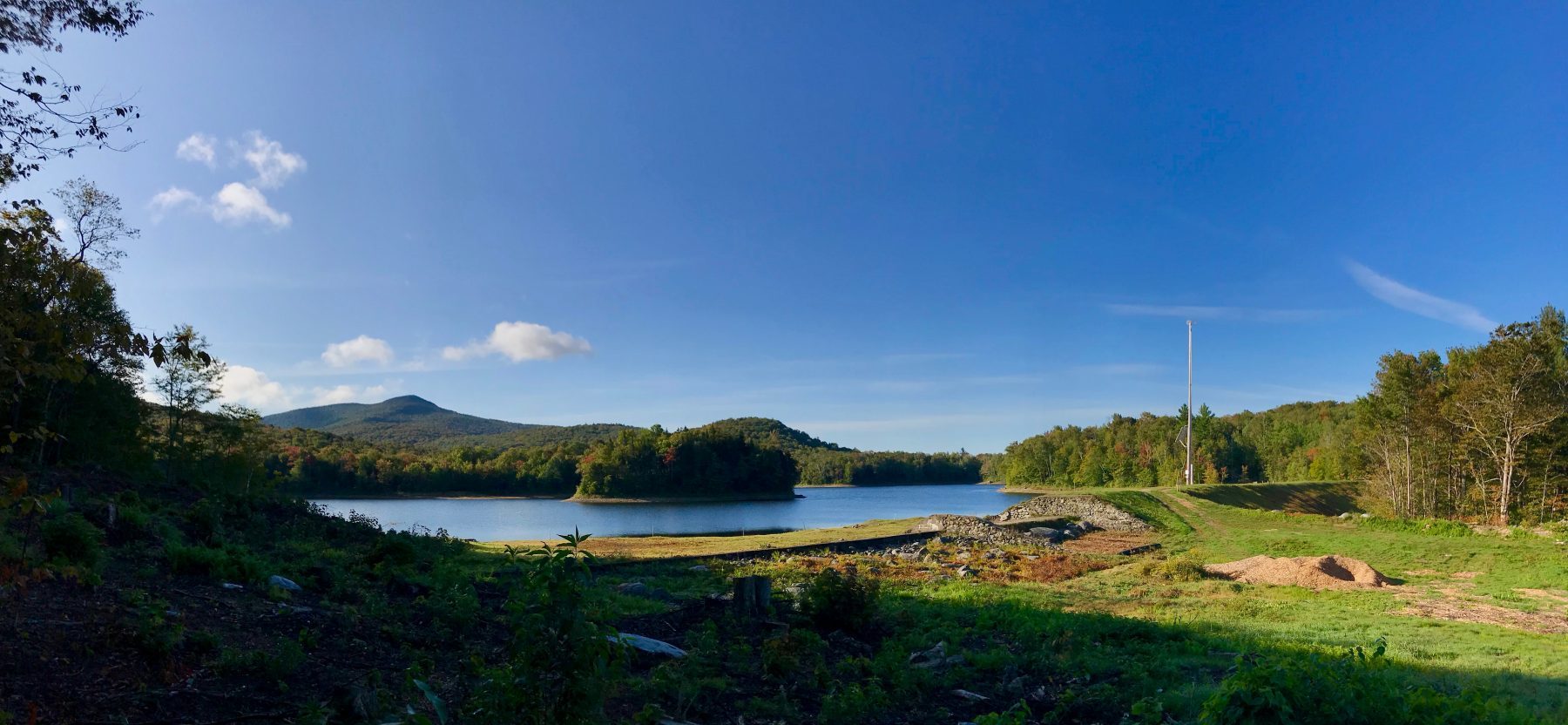 September 16, 2019
Today, I made my first visit to the Moosalamoo National Recreation Area in Vermont. This is the gateway to the Long Trail (LT) as designated by the North Country National Scenic Trail (NCT). Perhaps you recall the story of my discovery of the NCT in western Pennsylvania while on tour this summer if you read my blog (excerpt below). In addition to following an awesome youth music education genre in the summer, drum and bugle corps competitions in the evening, this year I made a point of having a great run every day while traveling from venue to venue. There is more adventure in finding and running in different places with new vistas and sounds such as the Allegheny National Forest. While traveling in the Volvo westerly on PA 66, I saw a small roadside trailhead sign for the NCT and quickly hit the brakes. There, in the well-maintained parking area, I read the heading on the kiosk: "North Country Trail, America's longest National Scenic Trail, from North Dakota to Vermont." I had never heard of this trail before, and having formerly been on the Vermont Trails and Greenways Council, you can imagine my surprise to learn of it.
Excerpt from previous post Alongthemillbrook.com: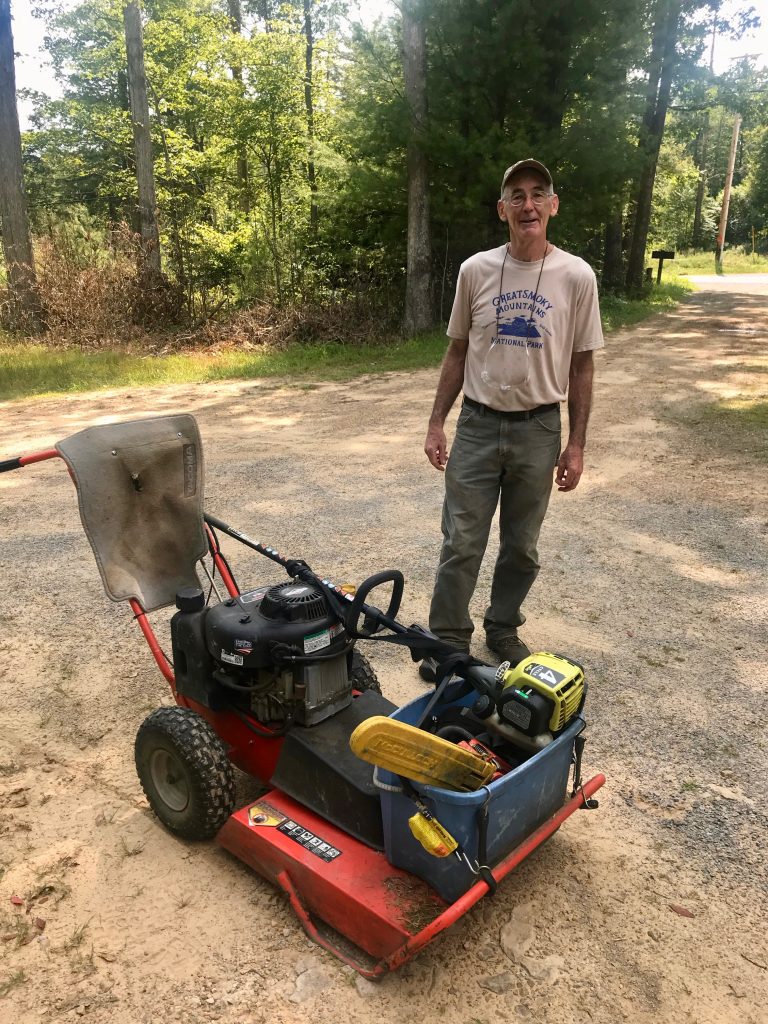 August 5, 2019
"While changing into my already smelly running clothes, I heard what I thought was a helicopter approaching. A minute later, I realized that it was a mower coming in my direction from the trail. Then appeared a man who was walking behind the mower heading back to the trailhead. Specifically, this was a DR Mower made in Vermont. Having been on countless trail work crews, as caretaker of the Hemlock Hill Trail in Fayston, Vermont, and having known many volunteer trailmeisters over the years, I quickly walked over and introduced myself. Dave Galbreath was fueling up the DR for his next pass to mow the trail heading in the other direction. What a convergence of trail minds and hearts. We enjoyed a quick conversation before I took off on the run. After an awesome ½ hour out and back along the well-maintained trail, freshly mowed by Dave, I reached into my cooler and pulled out a cold Chinooker'd IPA from Lawson's Finest Liquids, Waitsfield, Vermont, and left it with my card on Dave's bumper. I could hear that he was approaching from the other direction but I had to hit the road and I wanted him to receive my blessing for his hard work in surprise. That is one of my favorite things to do. As a frequent peak bagger on Vermont's Green Mountains, I am fond of presenting a cold beer to an unsuspecting through-hiker that I may encounter on Vermont's Long Trail. Trail magic at its best!"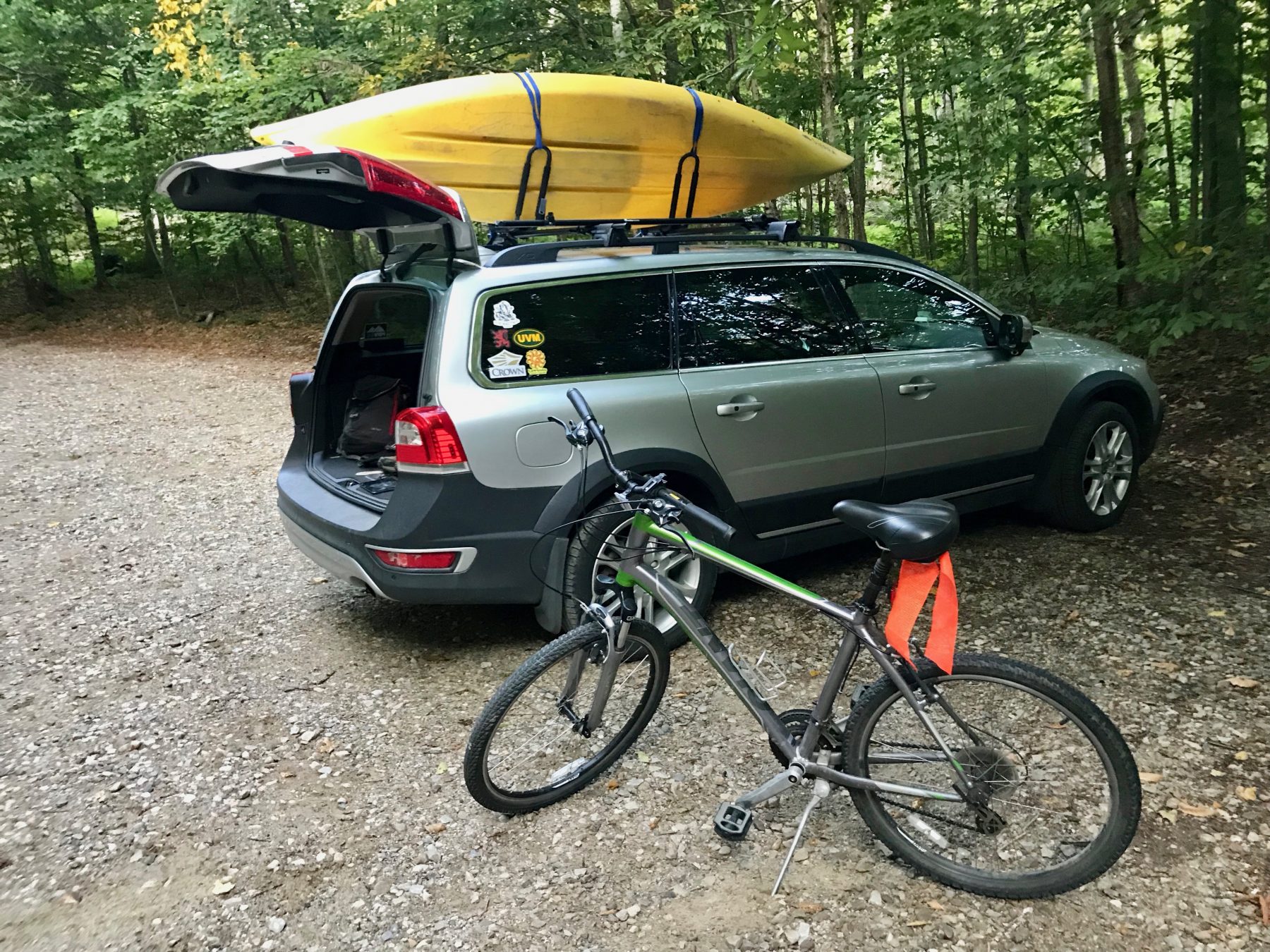 Now some weeks after that great run on the NCT in PA, I have taken the time to research and learn more about the NCT including some email exchanges with the staff of the North Country Trail Association. Since its inception in the early 1980's the trail system traverses 8 states for a total of 4,700 miles. The North Country Trail Association has a robust staff and thousands of member. With dozens of local chapters in seven states it manages and maintains the trail system in concert with the National Park Service. The big news is that the North Country Trail has been authorized by legislative act to be extended into Vermont with the goal of connecting to the older and better-known National Scenic Trail, the Appalachian Trail (AT). There is an interesting history to why the trail had previously terminated at the Champlain Bridge.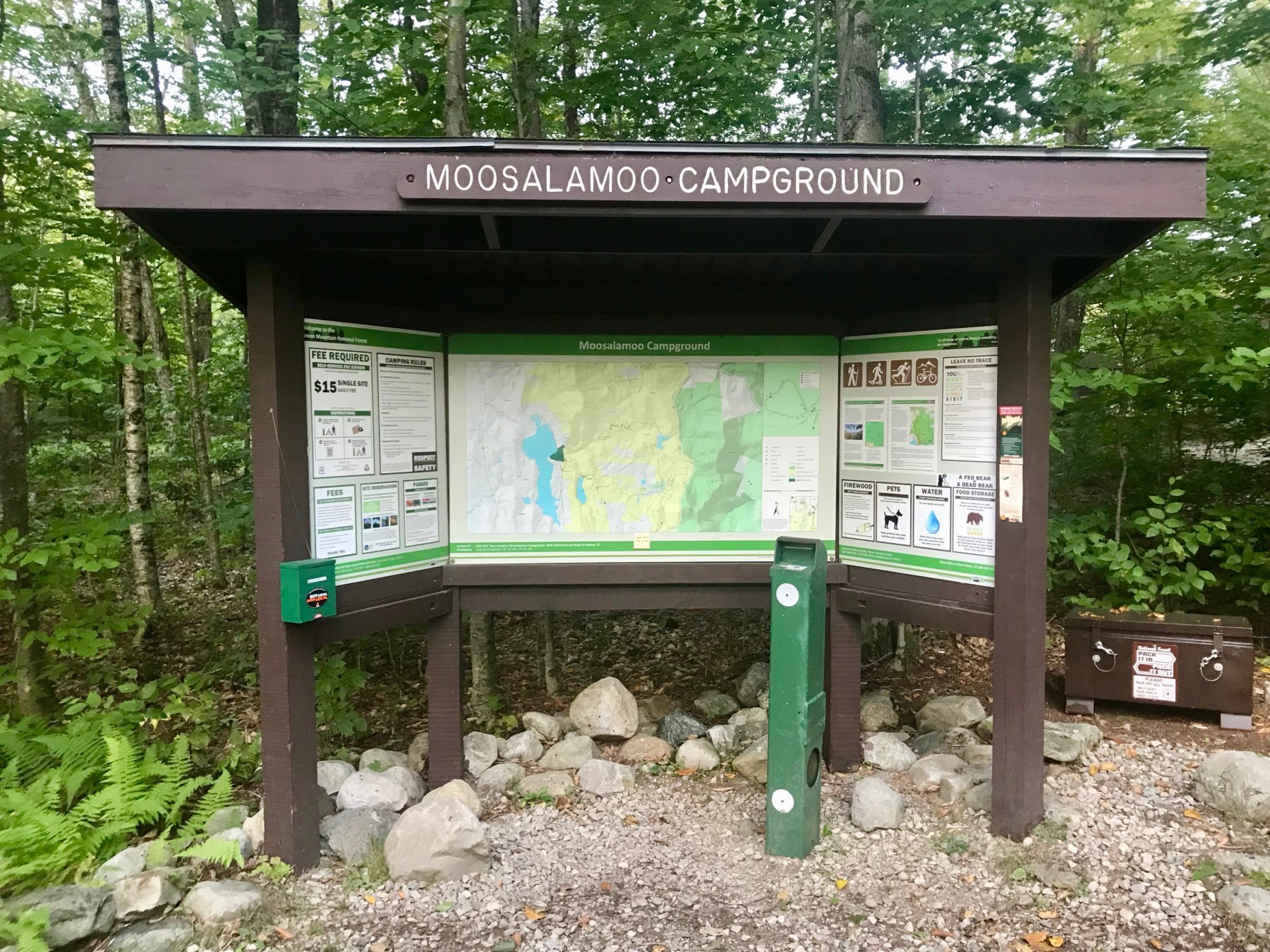 Because it is a perfectly good thing to do, I am planning on traversing the Vermont section by human power during October 1 through 4. I have reserved a room at the Waybury Inn for each of the nights for the purpose of writing a daily blog entry and regaling with friends in the pub following each day's journey. (I call it the Inn of the Five Sisters. Some day I will tell you the story about how this became my home away from home while in Vermont on business before moving to the Valley in 1995.) I have added a tentative itinerary below. Day one consists of biking from the Champlain Bridge to Snake Mountain, hiking the mountain trail and then running the Prunier Road/Trail to Monument Farms, Weybridge. Day two will be traversing the Trail Around Middlebury system (TAM) on foot from Monument Farms to Creek Road, Middlebury where I will bike to the Inn along Three-Mile Bridge Road. The TAM links many natural areas and conserved lands surrounding Middlebury including Wright Park. It has been developed and is well-managed by the Middlebury Area Land Trust (MALT). This organization has taken a lead role in the NCT Vermont section and has published the suggested route that I will take. Day three will be a hike into the Moosalamoo NRA on the Oak Ridge Trail to Moosalamoo Campground. The final day will be a hike from the Campground to the Sucker Brook Trail connection with the Long Trail. The final section of LT south to the AT junction near Shurburne Pass is reserved for another day. The LT is managed by the oldest long distance trail organization in the country, the Green Mountain Club of 1903 heritage.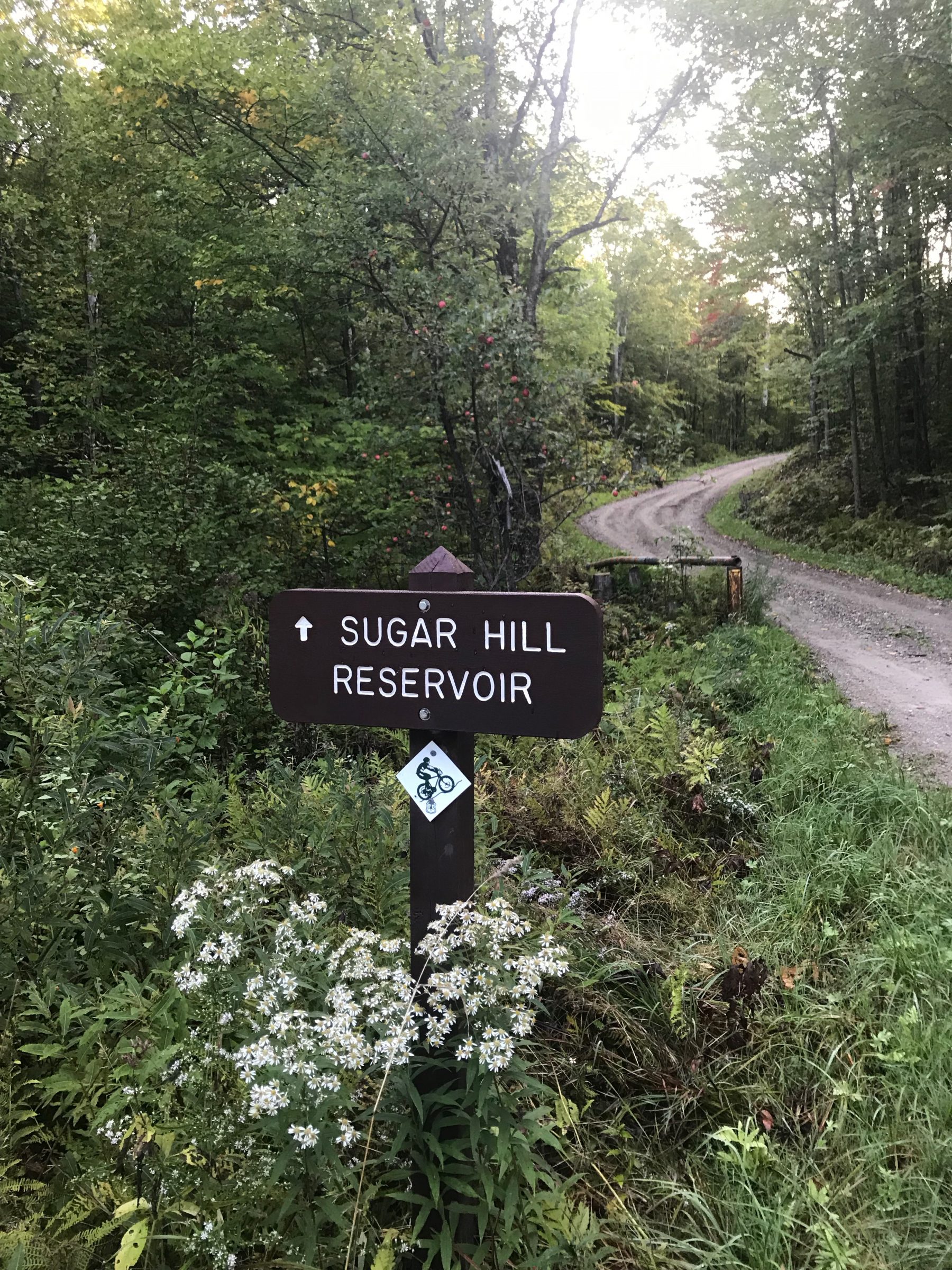 Thus my initial reconnaissance of the Moosalamoo, and what a great joy it was to be immersed into the wood in this pristine natural area. I chose to ride my hybrid bike around a loop of the Sugar Hill Reservoir, counter clockwise, on designated bike routes that included forest roads, the lower section of the Sucker Brook Trail and the Goshen Dam Trail. With some walks through wet and rocking sections to be expected, this was very doable on bikes and will be a great hike on the final day. The well-maintained forest roads, trailhead parking areas and campground make this place very accessible and it is a real gem for outdoor lovers of all abilities. The designated National Recreation Area (my kind of NRA) is successfully managed through a public/private partnership between the National Forest Service and the Moosalamoo Association. Surely, as way leads on to way, discovering the NCT and coming to Moosalamoo has opened another big door of adventure for me. In the future I will most certainly run, hike, bike, ski or snowmobile every trail in the NRA.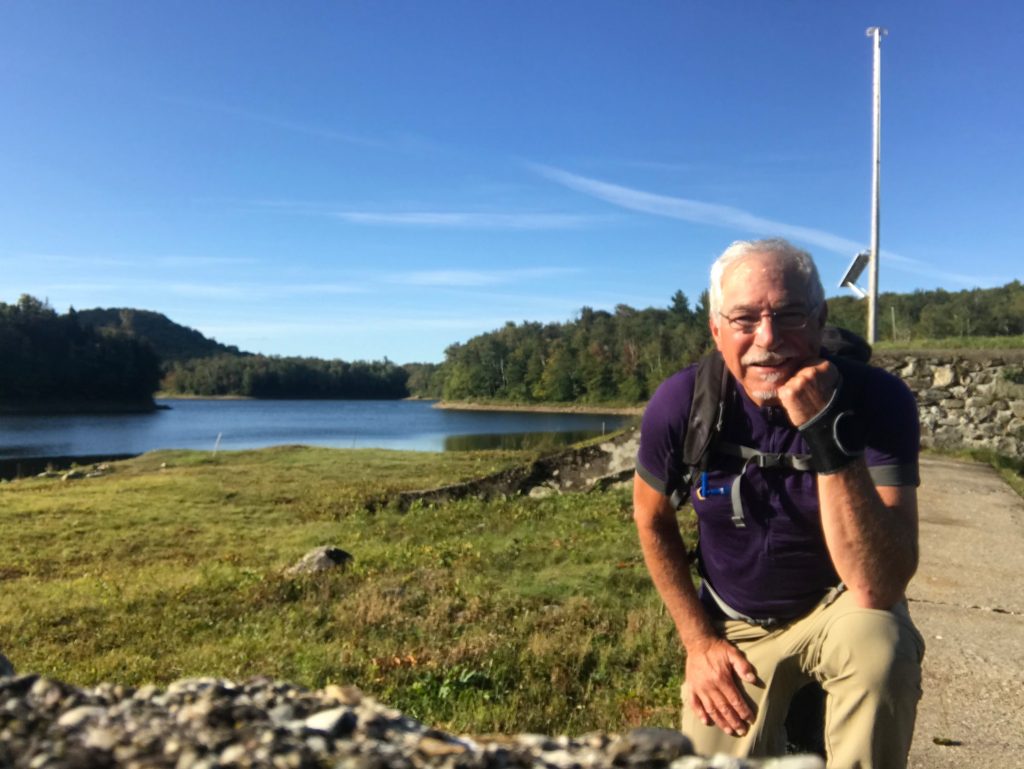 My next reconnaissance will be driving the bike route through the Champlain Valley and hiking the Snake Mountain Trail this coming weekend. I will also be contacting a long list of stakeholders that I have put together. It is my hope that I can recruit others to join me and/or volunteers to shuttle us to the trailhead each day. The idea is to share my experience and tell the great story of the NCT and its exciting new eastern terminus at the LT/AT junction in Vermont. Let me know if you are interested in joining me for the next recon and/or the trek in October.
North Country Trail Vermont
Day 1 – October 1
Champlain Bridge to Monument Farms
Bike ride to Snake Mountain Trail
8.3
Hike Snake Mountain Trail
2.2
Run to Monument Farms
3.9
Total mileage
14.4
Lodging at the Waybury Inn
Need shuttle from Monument Farms to Champlain Bridge with bike
Day 2 – October 2
Monument Farms to Waybury Inn
Hike Prunier Trail and TAM to Creek Road
10.9
Bike to Waybury Inn
6
Total
16.9
Lodging at the Waybury Inn
Need shuttle from Waybury Inn to Monument Farms dropping bike at Creek Road
Day 3 – October 3
Waybury Inn to Moosalamoo Campground
Hike Oak Ridge Trail to campground
8.7
Total
8.7
Lodging at the Waybury Inn
Need shuttle from Waybury Inn to drop car at campground and back to Inn
Day 4 – October 4
Moosalamoo Campground to Long Trail
Run Catamount to Sucker Brook Trailhead
2.4
Hike Sucker Brook Trailhead up and back
5.4
Total
7.8
Need shuttle from Inn to drop car at Sucker Brook trailhead and ride to Moosalamoo Campground
Total mileage to Long Trail
47.8
Optional Long Trail from Sucker Brook to Appalatian Trail
+26
*Robert Frost from – The Road Not Taken
Two roads diverged in a yellow wood,
And sorry I could not travel both
And be one traveler, long I stood
And looked down one as far as I could
To where it bent in the undergrowth;
Then took the other, as just as fair,
And having perhaps the better claim,
Because it was grassy and wanted wear;
Though as for that the passing there
Had worn them really about the same,
And both that morning equally lay
In leaves no step had trodden black.
Oh, I kept the first for another day!
Yet knowing how way leads on to way,
I doubted if I should ever come back.
I shall be telling this with a sigh
Somewhere ages and ages hence:
Two roads diverged in a wood, and I—
I took the one less traveled by,
And that has made all the difference.