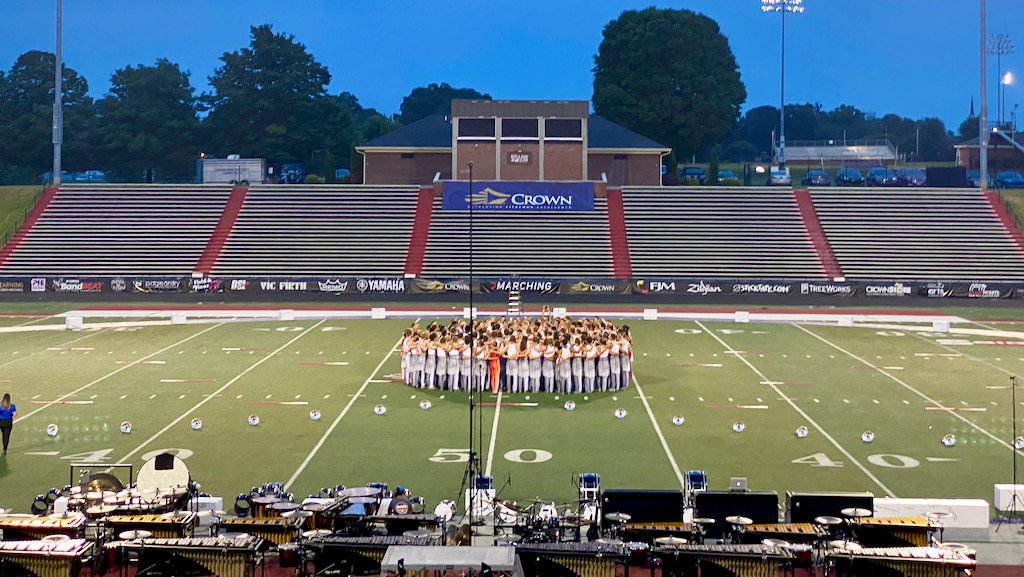 July 12, 2021
"It was like the stadium was wrapped in a curtain of love," remarked Tim Martin following the opening night of DCI. Tim had just been inducted into the Carolina Crown Hall of Fame with three other deserving Crown Family members – Jim Williams, and Susan and Ron Murphy. "I'm just a drum corps kid from a drum corps family," Tim said humbly in his final remark after receiving his award in the Student Center of Gardner Webb University just outside Charlotte, North Carolina. His acceptance speech theme is not new – Drum Corps is family. The room was full of love, respect and admiration for the core family members. As the evening transitioned into the main event in the stadium next door, the full effect of that love became visually and audibly evident.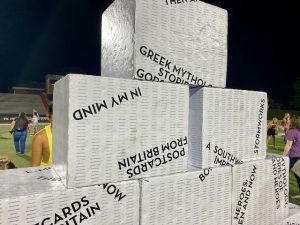 One hundred and eighty-eight members of the 2021 Carolina Crown Drum and Bugle Corps took the field at 8:00pm and the 3,000 plus attendees in the stands absolutely went wild with applause. After over 22 months, I was back in my seat at the 50, and in the epicenter of this love curtain. I immediately grabbed my hanky that was already damp from that ceremony earlier. I am not ashamed of my emotions and am proud to be part of a community where men hug and cry without caution.
This was the re-start of DCI, and I am happy to report that it is alive and well! Carolina Crown Project 21 was a perfect opening, fitting of the theme – family. I am grateful to have been allowed to be so up close and personal with the Crown family that has nurtured and raised so many fine offspring. The Crown way, as it was described to me by Tim, is predicated on focusing only on what is best for the members. "It's all about the kids." Their team of dedicated staff, instructors and volunteers provided a unique summer experience of five weeks of intensive training and rehearsal to produce Carolina In My Mind. This introspective on the Crown's esprit de corps, traditions, and sense of belonging was emphasized by the abundance of alumni jerseys around me at the 50. The repertoire, props, and spoken messages all reflected the core Crown essence. This is what drum corps is all about, that connectedness.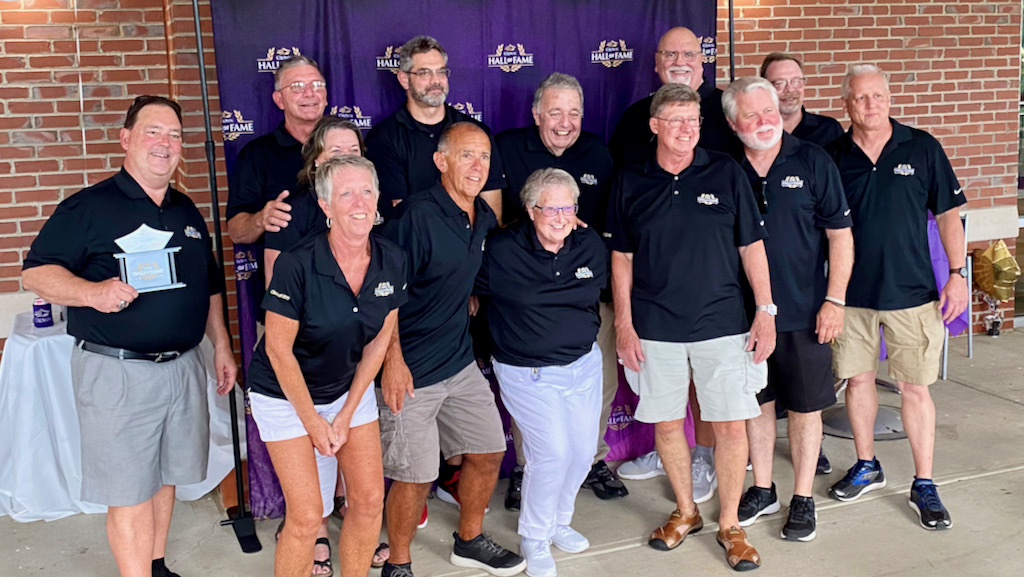 The evenings presentation was also a unique DCI experience with a mix of warm ups, interviews of Crown staff by DCI's favorite host and MC Steve Rondinaro, and segmented performances of the 21 production. By the way, Steve also got a standing ovation from the stands too when he was recognized by Dan Acheson, DCI Executive Director. Steve is the perennial announcer at NightBEAT, the annual Carolina drum corps extravaganza in late July. The entire evening activities were filmed with multiple cameras and microphones by Tim and Robyn Snyder of Box 5 Media for broadcast live and a video production that will tell the story of Project 21 for future release at DCI's 2021 Celebration in August.
For those who have followed my posts, you know that I love all of the corps. However, I am grateful to have gotten closely inoculated with two corps linked by bothers who each served on the boards respectively Tim and Garry Martin, Crown and Boston Crusaders.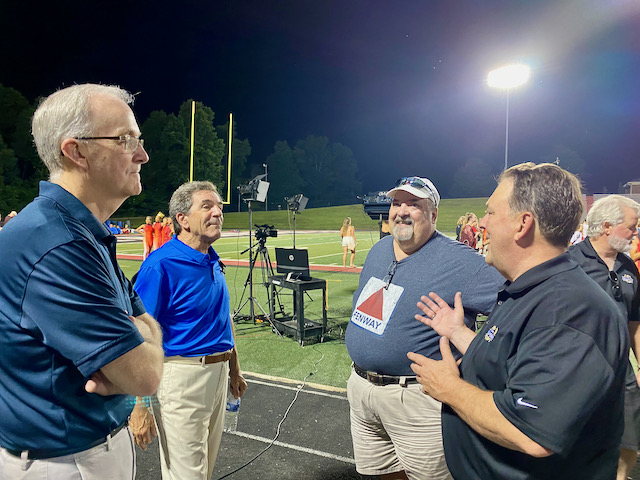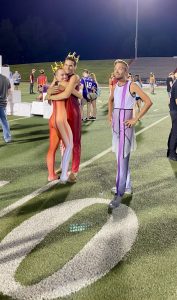 Next as part or my summer tour, I look forward to heading to Castleton University in Vermont to visit the Boston Crusaders. Since I live only 90 minutes away from their training campus and all of New England is sort of Boston Nation, I consider them my home corps. Also home, because I have had the privilege of touring with them for 23 days back in 2017. I am excited about the upcoming shows that I have tickets for in the Boston area, Allentown, and Akron, that will include the Bluecoats, The Cadets, Spirit of Atlanta and Music City. One cannot experience a given corps and show too many times. In fact sometimes it takes several viewings to really appreciate it and you still never quite get it all. I hope to have the opportunity to meet some of these other corps' families along the way. My wagon is going all the way to the final celebration for DCI 2021 in Indianapolis so I will keep you posted on that.
Meanwhile I sit peacefully content for now knowing that DCI is back. Carolina, you are still in my mind.