July 9, 2021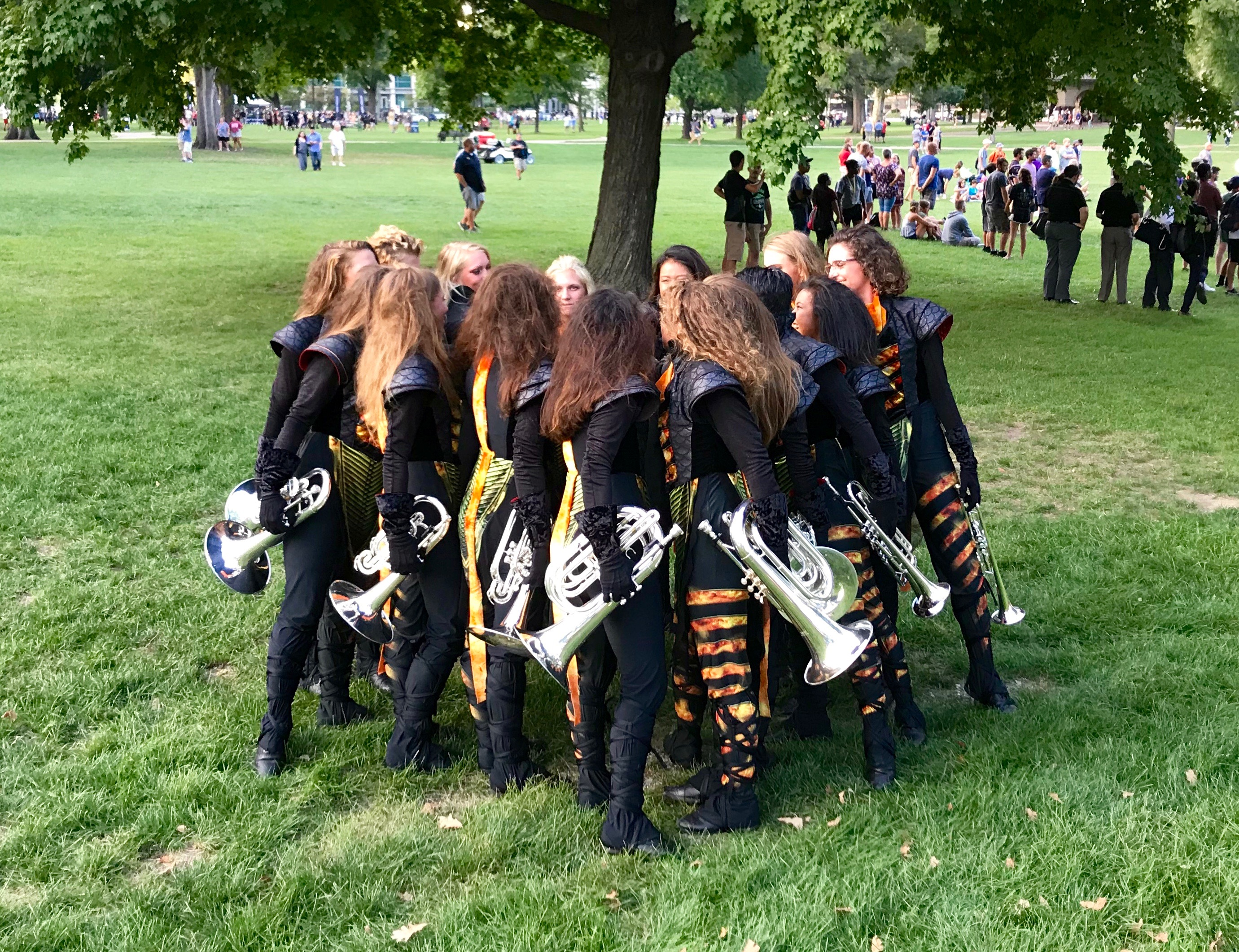 The anticipation is palpable. After 22 months of no live drum corps, I am heading to Charlotte, North Carolina to join friends, the Martin Family, for a night of music and celebration with the Carolina Crown Drum and Bugle Corps. These past several months I have enjoyed the online content and virtual performance of the various corps, frequently checking out YouTube for new posted headcam videos and such. This, however, is like kissing trough a screen door. I think it would be good for the activity to be more open with DCI content. When I explain the activity to others who have not be exposed, the easiest place to send them is YouTube. Let's post some higher quality content there. But oh, how I long for that live sound and visual experience again from the fifty.
Unfortunately, Crown is not touring with DCI this year due to the impacts of Covid 19 pandemic and the shortened post-covid season. But they have been encamped at the ­­­­­Gardner Webb University for an extended period working on the 2021 program entitled Carolina In My Mind and will be performing it live tomorrow night. In addition, instead of touring, they will be producing an audio/video production that will be shared and shown at the DCI Celebration next month in Indy.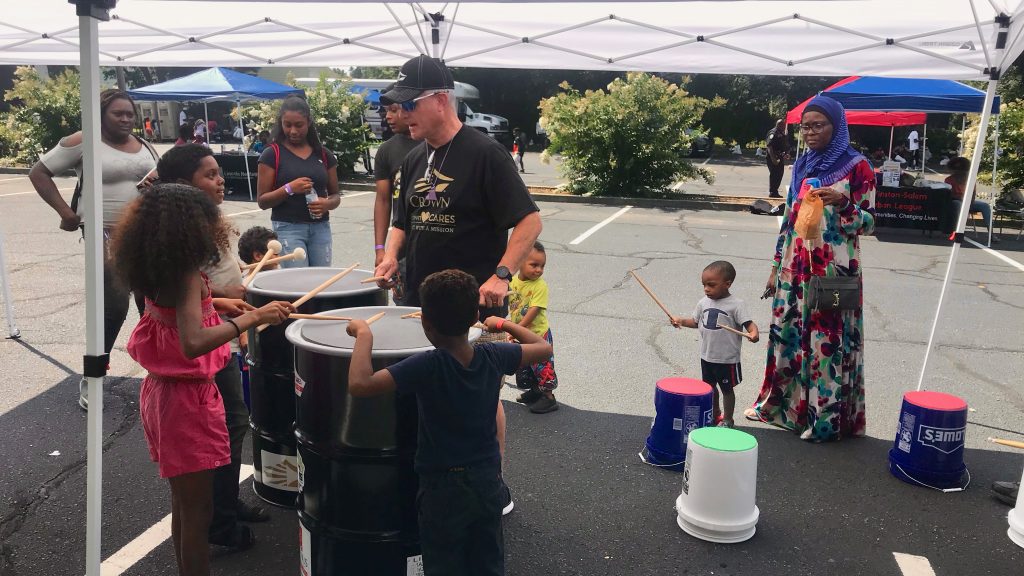 The 30 plus year old organization is well-managed by an excellent board of directors and staff, who along with the members have made the important decision not to tour in 2021 for the safety, long-term health and sustainability of the Corps. Meeting up with these folks again is going to be very special. Brother Tim Martin is being inducted into the Carolina Crown Hall of Fame for his dedicated service as a board member. He is one of four Martin boys who grew up in Rochester, NY in a highly productive drum corps family. Brothers David, Garry and Scott, all became involved in the activity by way of their dedicated parents Harvey and Shirley. Back in 1975 the elder Martins formed the all-age Phoenix Drum and Bugle Corps that had a short-lived but meteoric rise before disbanding a few years later. Along with Tim and family, I am also anticipating a reunion with many other dedicated adults, Crown founders and board members. Doug, Charles, Bill, Kevin, Jim, Rena and Steve are just a few that have been very welcoming to me as I party-crash into their unique world every summer. What a pleasure to experience NightBeat, one of the best outdoor drum corps competitions of the year. But, alas, we look forward to next year.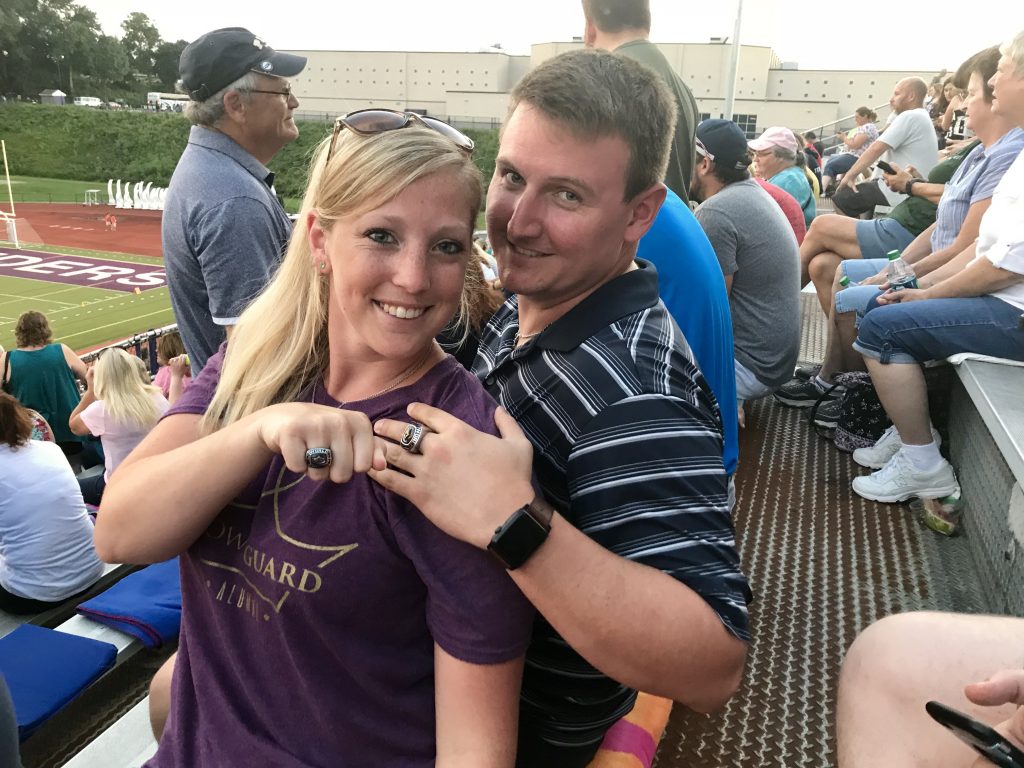 The shortened tour with absence of Crown and some other top corps has not dissuaded me from embarking on an auto tour this summer. I will be enjoying the 80th celebration of the Boston Crusaders Drum and Bugle Corps (BAC) with three nights of shows in the Boston area the first week of August. They are currently encamped at Castleton State University in Vermont, 90-minutes from my home, so I will surely be heading there to watch some rehearsals and have a reunion with their dedicated team of instructors, volunteers and board members before the tour. Due to Covid protocol, I am not certain just how close I will be able to get within their protective bubble. Following the New England shows, I will be heading to the mecca of drum corps, Allentown, PA for a one-night show and then Akron, Ohio. As the touring corps are staying more regional this season, I will have the pleasure of seeing the eastern corps BAC, The Bluecoats, The Cadets, Spirit of Atlanta and Music City several times before Indy where all touring corps will converge for three nights of celebration.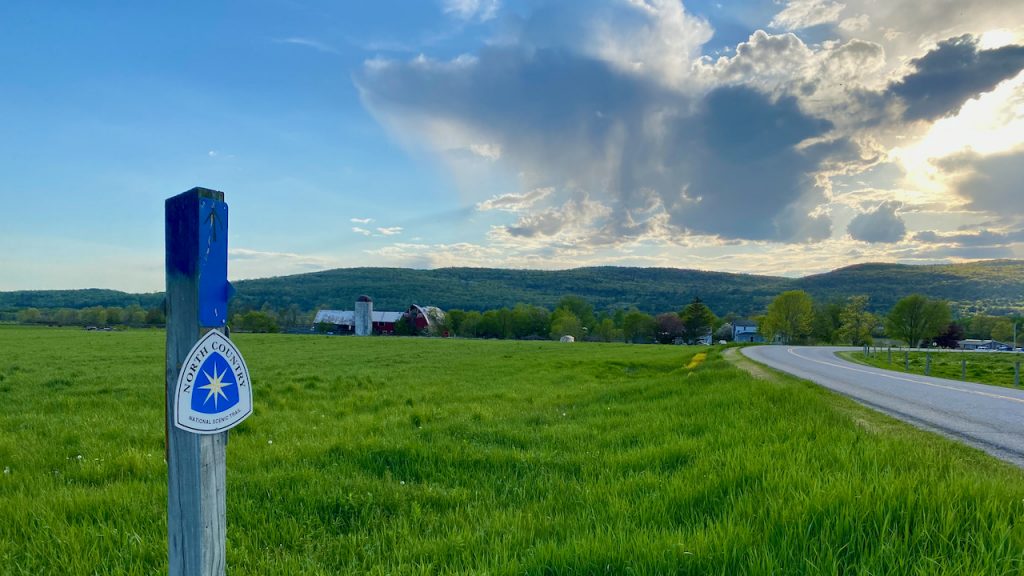 While on tour I am planning on a daily hike or run on the North Country Trail, America's longest National Scenic Trail that traverses 8 states ND, MN, WI, MI, OH, PA, NY and VT. In 2019, I discovered this trail and realized that I had crossed it 19 times in New York, Pennsylvania, and Ohio during my travels to Indy and back. Since then, I have taken on a very active role as a new member of the Board of Directors of the North Country Trail Association, representing Vermont. It will surely be an interesting year. I look forward to keeping you posted on my experiences as I go.